Bands: AS 923, AU 915, EU 868, US 915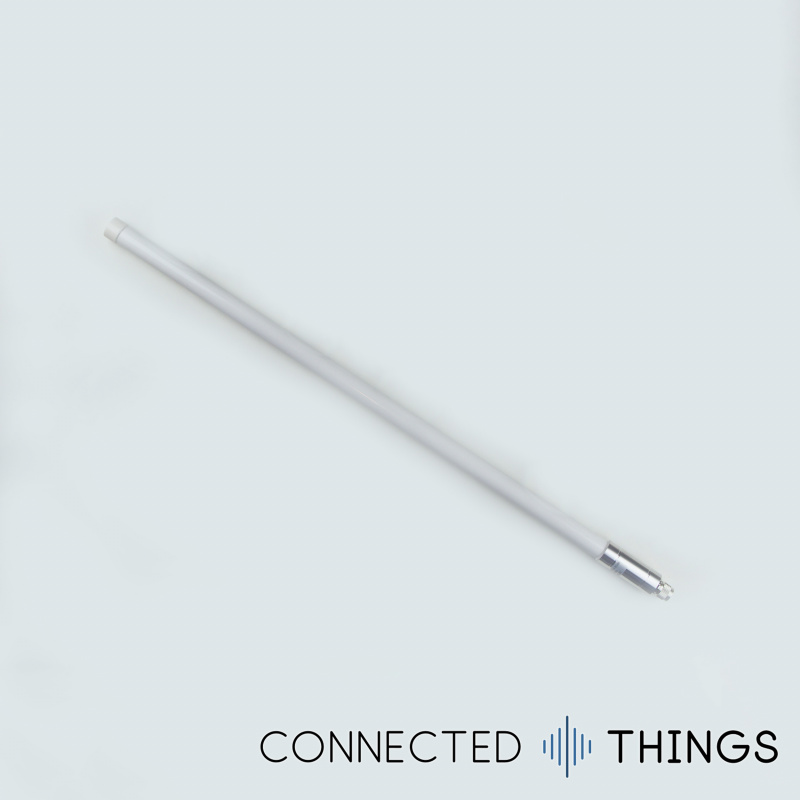  
RAK Outdoor LoRaWAN 868MHz/915MHz Antenna

We deliver globally via FedEx
This RAK wireless antenna is perfectly suited to our outdoor LoRaWAN gateways. With a peak gain of 5.8 dBi it's a great match to stay within band power restrictions. The antenna is equally suitable for EU 868MHz and US 915MHz bands.
The antenna is supplied with a u-bolt mounting kit so you're ready to install.
A male N-connector is located on the bottom of the antenna, you can add a suitable cable from the options dropdown when you add the antenna to your cart.
 Specifications
Electrical Data
Frequency Range
860 - 930 MHz for EU 868 or US 915 bands
Impedance
50 Ω
Polarization
Vertical
Max Gain
3 dBd, 5.14 dBi
Beamwidth Horizontal
360° omnidirectional
VSWR
1.9276 - 1.2889
Max Power
20 Watts
Connector type
N-male

Mechanical Data
Radome Body
White Fibreglass
Height
800mm
Diameter
25mm
Operating Temperature
-40° C to +60° C
About RAK Wireless
RAK Wireless was founded to develop IoT solutions in 2014. An early adopter of LoRa, RAK now makes several LoRaWAN products, including these antennae that are designed for LoRa from the outset.