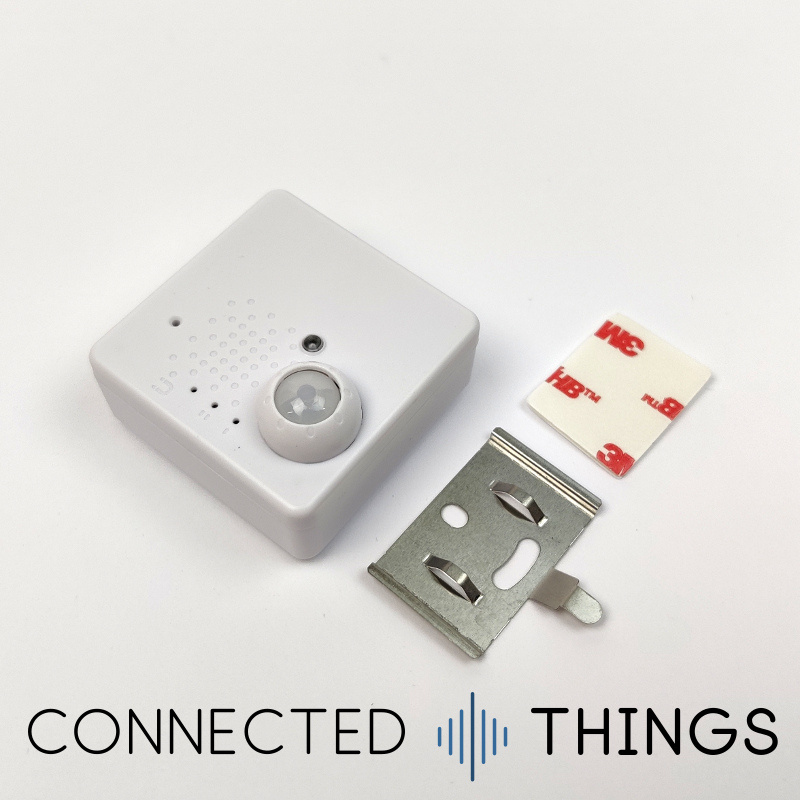  
TEKTELIC VIVID Smart Room Sensor - PIR

We deliver globally via FedEx
TEKTELIC VIVID Smart Room Sensor - PIR
TEKTELIC VIVID Smart Room Sensors are tiny but powerful LoRaWAN devices, full of sensors to cover all kinds of applications. With a battery life of up to 10 years, depending on configuration, these sensors are ideal for home and office use.
The sensor is available in two variants, this PIR version and the COMFORT version which omits the PIR sensor.
The Smart Room Sensor is configurable over-the-air using LoRaWAN downlinks. The device is highly configurable, with control over individual sensors, thresholds and timing intervals all available for maximum flexibility.
We now stock the latest third generation of this device. TEKTELIC has refined the sensor for best performance and longevity. With thousands of these sensors now rolled out worldwide, you can be sure of the performance and battery lifetime.
PIR sensor masks
The VIVID sensor features interchangeable PIR masks to enable different applications. You can add additional masks when you buy the product, and here are the options to choose from:
Standard mask - for wall-mounted activity detection
Vertical mask - gives a narrower field of view for ceiling-mounted presence detection
Desk occupancy mask - provides a side-facing view designed for mounting under desks
Key Features:
EU868 LoRaWAN Band
Operational temperature range of 0°C to +60°C
Temperature sensor accuracy of ±0.2°C between 5°C and 60°C, and <±0.3°C between 0°C and 5°C
Humidity range of 5 - 95% RH
Humidity sensor accuracy ±2% between 20% and 80%, and <±4% between 0% and 100%
Small size of 42 x 42 x 17 mm
PIR sensor with interchangeable masks
Detection of weak light to typical light conditions (5 lux to 1000 lux), peak sensitivity at 500 nm
Powered by one CR2477 (included)
Wall-mount bracket and sticky pad included
Optional door/window magnet available
CE-marked
Sensors and inputs
Sensors and inputs
This PIR model features these capabilities:
PIR sensor with masks: Reports motion/activity in the field of view, this can be optimised with masks.
Temperature & Relative Humidity: Transducer reports temperature and relative humidity of the local environment.
Accelerometer: Configurable triggers allow the sensor to report if it has been moved. Applications include monitoring the opening of doors/drawers/cabinets.
Light Detection: Light transducer reports the presence or absence of light using a configurable intensity threshold.
Magnetic Switch: Digital On/Off sensing with an internal magnetic switch. Fix the sensor to a door frame and add an optional magnet to monitor activity.
Configuration and network support
TEKTELIC sensors are delivered with LoRaWAN keys for use on any network server. The devices are compatible with The Things Network, Loriot, Chirpstack, Helium and more.
The sensor is highly configurable, and settings are changed by LoRaWAN downlink payload. The measurement intervals, and uplinks sent on each trigger can all be fully configured. The device can be set to measure and transmit only the parameters of interest, maximising battery life.
Payload decoder
We have created a payload decoder function for the Things Network, available here.
Rollout service
TEKTELIC Smart Room Sensors are easily managed in large rollouts. We can help with registering the devices on your network server, custom labelling, logistics of delivery to end-users and more. Get in touch to discuss your requirements for sensor set up, gateways, network service and connectivity.
You might also like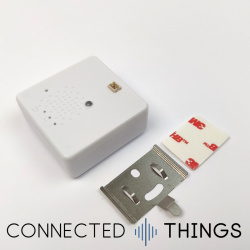 Price
$67.49
VAT included
$56.24 VAT excluded