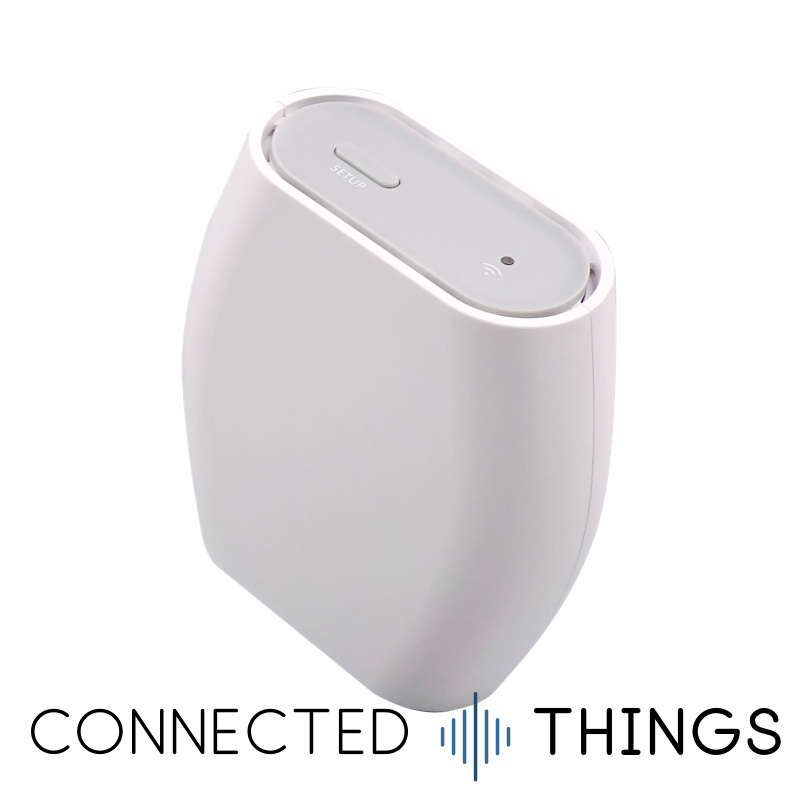  
Browan MiniHub Pro Indoor LoRaWAN Gateway - 868 Mhz

We deliver globally via FedEx
Browan Minihub Pro Indoor Gateway - EU 868
This is the EU 868MHz version, we also stock the US 915MHz version.
Browan's Minihub Pro is a fully compliant, ultra low-cost LoRaWAN gateway, with WiFi backhaul. The gateway comes with a UK or EU wall plug, and can also be powered over USB-C for flexibility in positioning.
Minihub Pro is the big brother of The Things Indoor Gateway. It's built in the same tiny enclosure as TTIG but the key difference is the ESP32 processor under the hood, so it packs more processing power. The Minihub Pro firmware is more configurable, the gateway supports both Semtech Packet Forwarder and Basics Station.
The gateway is configured via its WiFi access point. Once you've set the gateway's LoRaWAN config and connected it to a WiFi network it'll reboot and start handling LoRaWAN traffic. With both Semtech Forwarder and Basics Station support the gateway is ready to connect to any public or private network, including: The Things Network, Loriot, TTI private instances and more. Note: this version of Minihub Pro doesn't support AWS IoT Core.
For UK customers, we have an option for UK plugs, making it a really neat install with no adaptors required. Just choose your UK/EU option when adding to cart.
Features
An 8 channel LoRaWAN indoor gateway
EU868 LoRaWAN band
Supports the state-of-the-art BasicStation Protocol
Semtech Packet Forwarder option for compatibility with all networks
Listen-Before-Talk (LBT)
Setup and connectivity over WiFi
Can be powered via a USB-C cable or via a built-in mains power connector
Built-in omnidirectional antenna for indoor use
Quick start guide
Take a note of the WiFi AP password on the back of the unit (take a photo with your phone!)
Plug the gateway in to power it
Hold the setup button at the top for 10 seconds until the LED blinks red
From your phone or computer, connect to the Minihub's WiFi network, called MINIHUB-xxxxxx
Open a browser and navigate to http://192.168.4.1
Configure the LoRaWAN settings and connect the Minihub to your existing WiFi network
Reboot it and the Minihub will join your WiFi network and start forwarding packets!
Now register the gateway on your network server. The full gateway EUI is shown on the web interface. It's also printed on the label on the rear, but note you need to remove the characters "FFFE" from the middle and add four leading zeros.
Accessories
Planning to run your Minihub Pro from USB-C? Add a 3D printed stand to your order! Just choose the accessory when adding to your basket.