Back

All Products

LoRaWAN Gateways

Outdoor LoRaWAN gateways for the best possible LoRa coverage. Our range includes Tektelic's carrier-grade Macro, low-cost The Things Outdoor Gateway and the easily-installed LORIX One.

Indoor LoRaWAN gateways for quick and easy LoRa coverage. Our range includes the super-low-cost Things Indoor Gateway, Tektelic's Micro with 4G option, and Micro-Lite.

Dev Tools

LoRaWAN development boards, including the Things Uno and Pi Supply Raspberry Pi, Arduino and micro:bit shields and HATs.

We also stock Otii by Qoitech, a great development tool for low-power hardware development.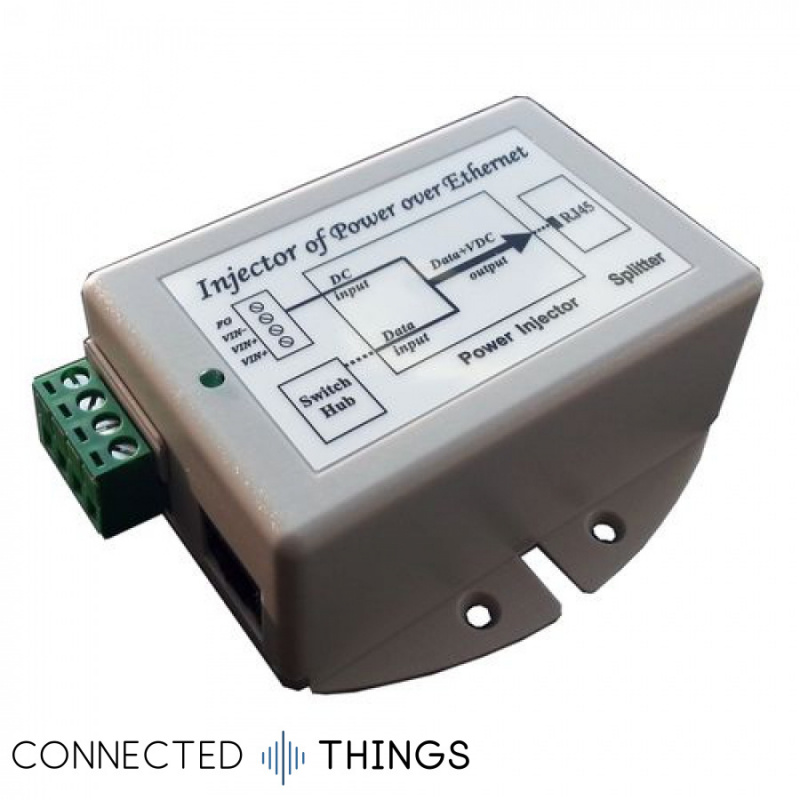  
Tycon Power Systems 9-36VDC 24V Passive PoE Injector

We deliver globally via FedEx
The Tycon Power TP-DCDC-1224 DC to DC converter is a low cost high reliability solution designed to supply 24VDC Power-over-Ethernet from a 12 or 24V battery system.
The injector has an integrated DC/DC converter to boost the input voltage to 24V output for passive 24V PoE devices like our LORIX One gateways, via standard CAT5/6 Ethernet cable.
The output voltage is regulated and protected and there two inputs for connecting two power sources, such as a primary 12V mains supply with a backup power source.
The injector accepts gigabit data-in to a shielded RJ45 Jack and provide gigabit data-out and PoE power on the shielded RJ45 output jack. They have various protections for surge, short circuit and overload and can power loads up to 19W.
Features
Input Voltage 9-36VDC
24V Passive PoE
Dual Inputs for Connecting two Power Sources
Integrated 10/100/1000M PoE Injector
Power up to 19W
Low Self Consumption Power
Short Circuit, Over Current and Reverse/Over Voltage Protect
High Temperature Operation
Compact Size – Maximise Available Space
Dimensions: 85 x 76 x 36mm (3.4 x 3 x 1.4in)
Weight: 134g (4.7oz)