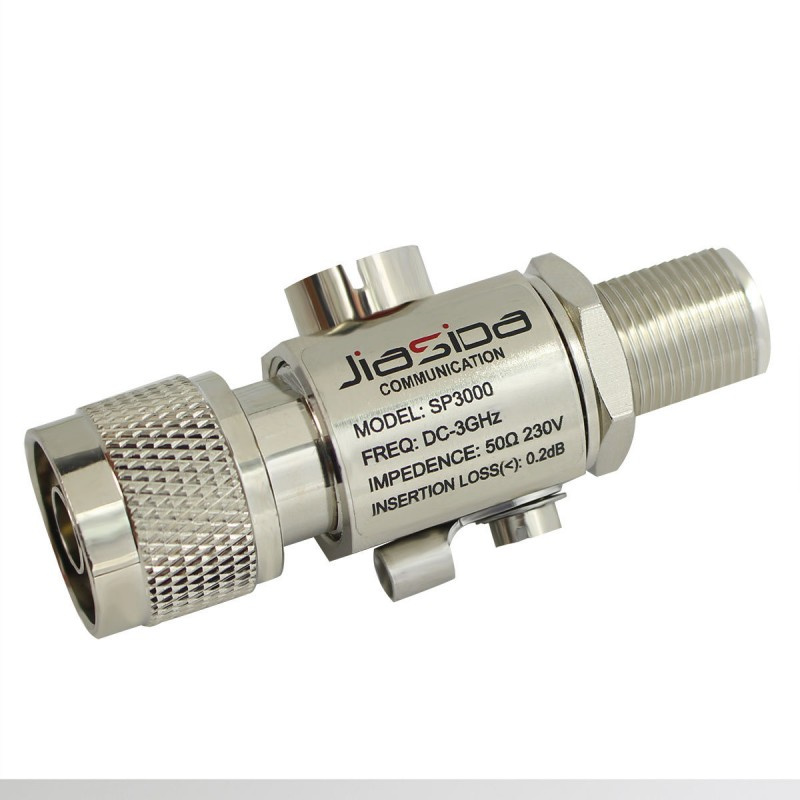  
LoRaWAN Antenna Lightning Arrester

We deliver globally via FedEx
LoRaWAN Antenna Lightning Arrestor
Care should be taken when installing LoRaWAN gateways outside - particularly on tall buildings where lightning strikes can be a problem.
We now stock Jiasida SP3000 lightning arresters. These provide a path for lighting to ground via the earthing terminal on the arrester. This helps to limit the risk of serious damage from lightning strikes. Note, though, that damage to gateways is possible even with these fitted, this is really to limit the risk of the lightning passing further into buildings.
Several of our manufacturers recommend fitting arresters, so you will see mention of these in documentation. We have chosen this model as it's recommended by some of our manufacturers.
Key Features:
Frequency : DC-3GHz
N-male to N-Female connectors
Inserts inline in your antenna cable
Data sheet
Manufacturer Part Number

SP3000