Back

All Products

LoRaWAN Gateways

Outdoor LoRaWAN gateways for the best possible LoRa coverage. Our range includes Tektelic's carrier-grade Macro, low-cost The Things Outdoor Gateway and the easily-installed LORIX One.

Indoor LoRaWAN gateways for quick and easy LoRa coverage. Our range includes the super-low-cost Things Indoor Gateway, Tektelic's Micro with 4G option, and Micro-Lite.

Dev Tools

LoRaWAN development boards, including the Things Uno and Pi Supply Raspberry Pi, Arduino and micro:bit shields and HATs.

We also stock Otii by Qoitech, a great development tool for low-power hardware development.
 
Heavy Duty Antenna Mast Clamp

We deliver globally via FedEx
Heavy Duty Antenna Mast Clamp
This heavy duty double clamp is great for mounting large LoRaWAN antennae to a mast, or mounting one pole to another.
It fits the mounting plate of our Heavy Duty J Pole Antenna Mounting Bracket, so two of these clamps allows you to mount the J pole onto an existing structure, like scaffolding or hand rail.
The clamp is made from heavy duty galvanised zinc steel, an 105mm (4") wide U-bolt with 90mm threaded section.
Key Features:
105mm-wide U-bolt
Will accept the largest of antennae and poles
Fits J-Pole
You might also like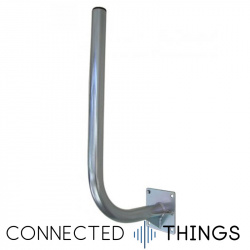 Price
£26.00
VAT included
£26.00 VAT excluded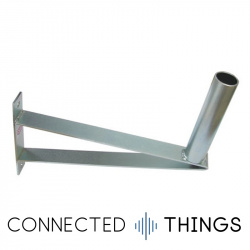 Price
£15.00
VAT included
£15.00 VAT excluded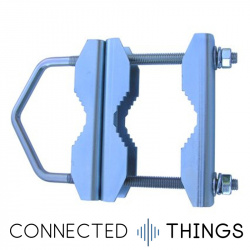 Price
£9.50
VAT included
£9.50 VAT excluded