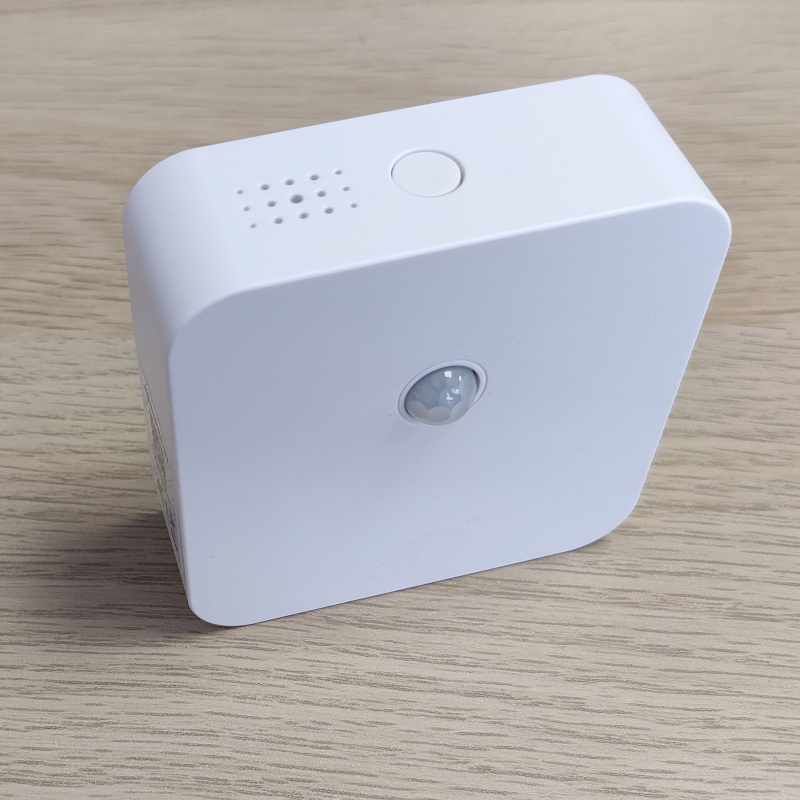  
Browan MerryIoT Motion PIR Sensor EU868

We deliver globally via FedEx
Browan MerryIoT Motion Sensor
Browan's new MerryIoT range of LoRaWAN sensors includes this compact but high-performance motion sensor. The sensor uses PIR to detect motion and occupancy, and it also reports temperature and humidity.
The sensor has a simple but effective mechanism to report occupancy: the unit sends a message when occupancy is detected, and then sends a message every 10 minutes while the space is occupied. When no motion/activity is detected the sensor will send back only hourly messages to save on battery life.
The MerryIoT Motion sensor uses the supplied Alkaline AA batteries, which should power the sensor for around 15 months.
Product version
This version of the product is supplied with LoRaWAN keys for use on any LoRaWAN Network Server. Buy this version to use the sensor on The Things Network, Loriot or on Helium using your own application.
The same sensor is also available pre-configured with the MerryIoT app, this runs on Helium and includes some free Helium network service to get you up and running straight away! Check out the Helium enabled version here.
Key Features:
Powered by 2x standard 1.5V AA batteries (included)
Around 15 months' battery life
70mm x 70mm x 25mm size
LoRaWAN 1.0.3 - EU868 band
Dual Passive Infrared detector with Fresnel Lens
Detection angle: 123°H x 93°V
Detection range: 7 metres
Temperature and Humidity measurement
IP40 indoor enclosure
Other MerryIoT Products
We stock other MerryIoT devices, including:
Door/Window sensors
Leak/flood sensors
Motion sensors
The Merry IoT Helium Miner
These are available in EU868 and US915 bands and supplied with keys or Helium-enabled, see all the MerryIoT devices here!