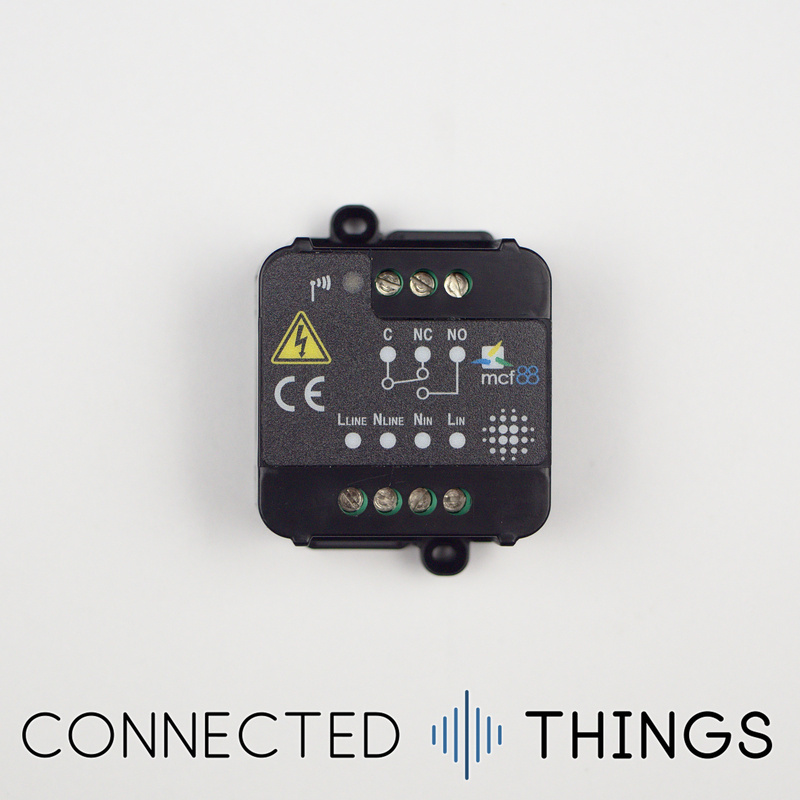  
Enginko LoRaWAN Wireless Relay Switch - EU868

We deliver globally via FedEx
Enginko LoRaWAN Wireless Relay Switch
Part of Enginko's range of industrial LoRaWAN devices, this tiny device contains a relay to remotely switch power to loads of up to 8A @ 230V.
The unit is powered directly by the mains, and doesn't require an external power supply. The device also features a 230V input that can be remotely measured and reported over LoRaWAN. This can be used to read the state of the appliance being controlled by the device, or another mains input.
The MCF-LW13IO opens up many possibilities for process control or home automation, including remotely running irrigation pumps or controlling lighting.
Key Features:
One relay output with COM, NO, NC contacts for up to 8A @ 230VAC
One opto-isolated input, rated for 230VAC
Powered directly from the mains
Dimensions: 58 x 44 x 25mm
Configuration via easy-to-use NFC Android app
Class C LoRaWAN® stack - EU868 band
Working temperature range -10 to +70°C
Powerful ARM Cortex M0 with RTC
128 bit AES Encryption
Applications:
Remotely switching power to appliances
Monitoring a power supply input
Quick start:
Connect power to the Line inputs
Use the LoRa Tool NFC app to configure the LoRaWAN keys
Register the device on your network server, it's V1.0.1 and class C
Once registered you can now send relay open/close downlink payloads on port 2:
Close relay: 04000100000000000000
Open relay: 04000000000001000000