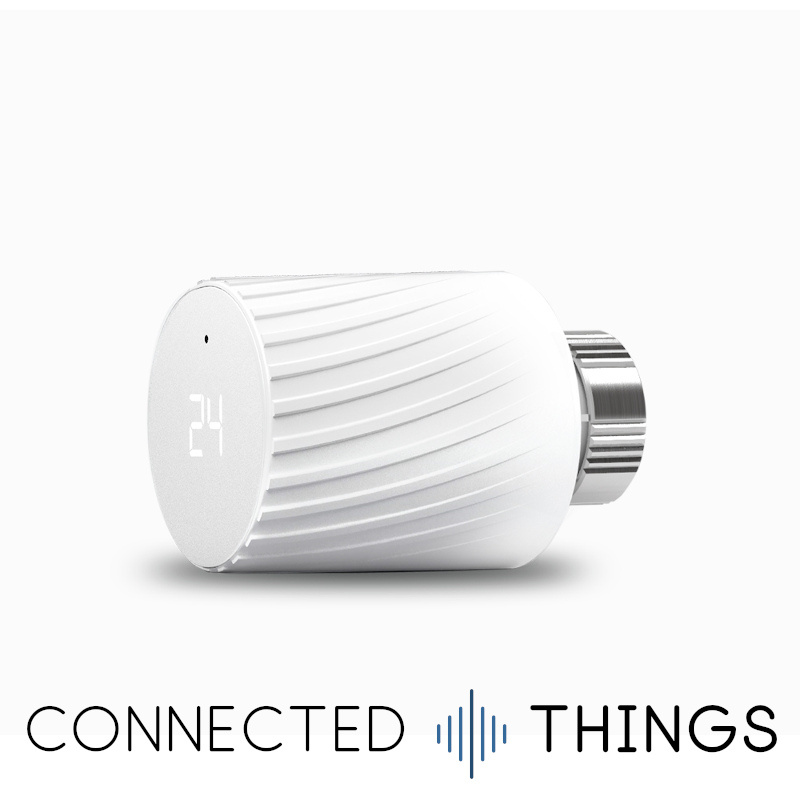  
MClimate Vicki LoRaWAN Smart Radiator Valve

We deliver globally via FedEx and hold stocks ready for immediate shipment
MClimate Vicki LoRaWAN Thermostatic Radiator Valve
Make your radiator smart with Vicki!
MClimate's Vicki is a smart Thermostatic Radiator Valve (TRV) that allows control of room heating via LoRaWAN, in addition to the usual rotating dial interface.
Replacing your old TRVs with Vicki opens up new possibilities for energy use reduction - save wasted heat and money. Used in combination with occupancy sensors rooms can automatically have heating reduced, or turned off, when they are empty. Vicki can automatically detect a drop in temperature caused by a window being opened, and turn off the radiator to avoid wasting heat.
The device electronically controls the flow of water through a radiator using the built-in motor to change the radiator's valve setting. Vicki is self-calibrating and learns the amount of pressure required to set the temperature of each radiator automatically.
The temperature can be set by turning the knob as usual, or remotely over LoRaWAN downlinks. It's possible to remotely change the set point, as well as upper and lower bounds of acceptable temperature settings. It's also possible to disable the manual adjustment, great for child-proofing!
Vicki features an easy to read two-digit LED display that shows the set point when the user adjusts the dial. No more guessing the target temperature.
Key Features:
Built-in temperature and humidity sensors
Uses 2x Lithium 1.5V AA batteries
M30x1.5 radiator fitting
Adaptors for common valves available, including RA, RAV, RAVL, ORAS, Oventrop
LoRaWAN 1.0.3, Class A - EU868 band
54mm x 84mm x 54mm, 107.3g weight
Two-digit LED display
Window-open detection
Child lock feature
Valve Compatibility
Vicki has an M30x1.5 fitting, which works directly with many radiator valves. We have a selection of adaptors for the most common types, including RA, RAV and RAVL.
Make sure to check the compatibility guide to ensure you have the right adaptor for your radiators!