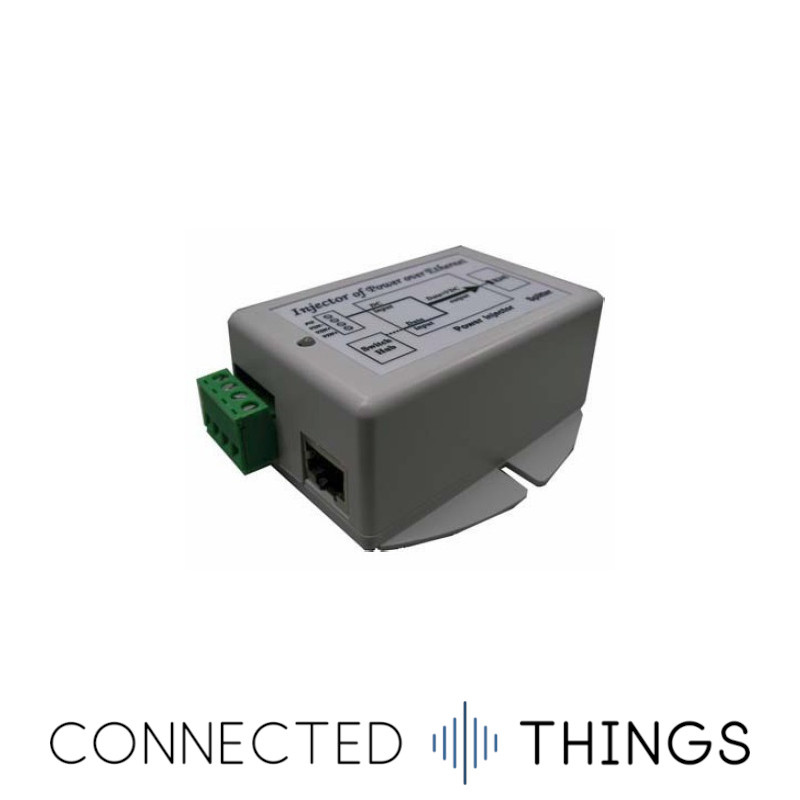  
Tycon Power Systems 9-36V 802.3af PoE Injector

We deliver globally via FedEx and hold stocks ready for immediate shipment
The Tycon Power TP-DCDC-1248D is a low cost and high efficiency solution for those requiring IEEE802.3af Power over Ethernet from DC voltage sources supplying 9-36V like a solar battery system or vehicle. The injector has an integrated DC/DC converter to boost the input voltage to 48V output for standard 802.3af devices, like our Tektelic Enterprise, via standard CAT5/6 Ethernet cable.
The output voltage is regulated and protected and there two inputs for connecting two power sources, such as a primary 12V mains supply with a backup power source.
The injector accepts 10/100Mbps data-in to a shielded RJ45 Jack and provide 10/100Mbps data-out and PoE power on the shielded RJ45 output jack. They have various protections for surge, short circuit and overload and can power loads up to 15W.
Features
Input Voltage 9-36VDC 
IEEE 802.3af Compliant Output 56VDC
Dual Inputs for Connecting two Power Sources
Integrated 10/100M PoE Injector
Load Power up to 15W
Low Self Consumption Power
Short Circuit, Over Current and Reverse/Over Voltage Protect
High Temperature Operation
Compact Size – Maximise Available Space
I.T.E. Power Supply, UL Listed
Dimensions: 85 x 76 x 36mm (3.4 x 3 x 1.4")
Weight: 134g (4.7oz)