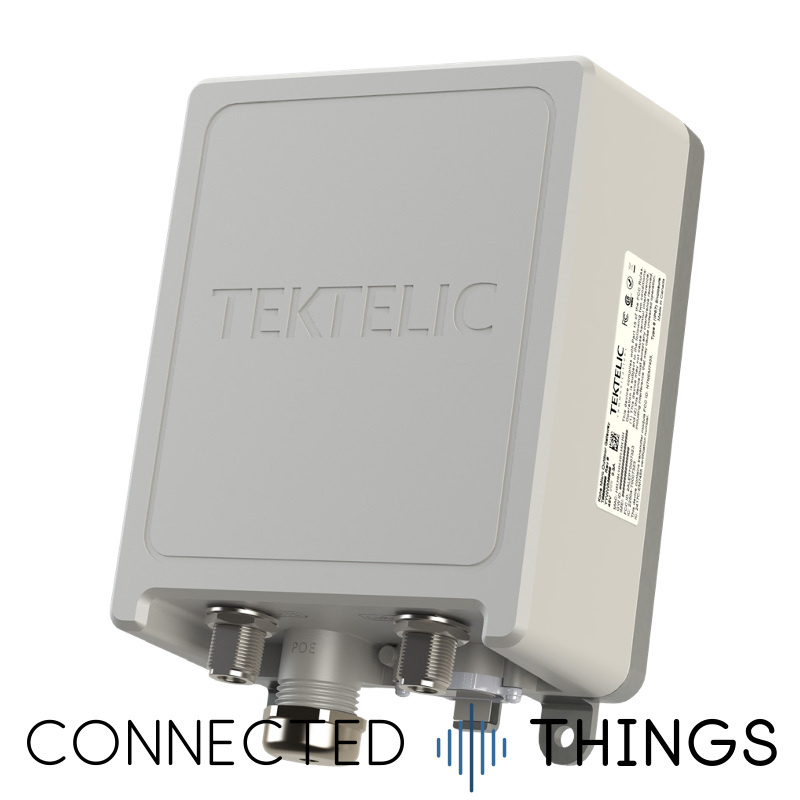  
TEKTELIC Kona Enterprise Outdoor LoRaWAN Gateway LTE EU868

We deliver globally via FedEx
TEKTELIC Kona Enterprise Outdoor LoRaWAN Gateway
Tektelic's Enterprise gateway is the latest addition to their family of robust and powerful outdoor gateways. Enterprise is designed for companies and operators that a compact and light-weight gateway to support commercial, industrial and agricultural applications.
The Enterprise features 3G/4G/LTE and Ethernet connectivity as standard, for maximum flexibility. A dual SIM slot is included with software configuration to fail-over from one SIM card to another.
The gateway has built-in GPS, LTE and LoRaWAN antennae. The unit can use the built-in LoRaWAN antenna, or an external one connected to the standard N-type connector. This makes it easy to deploy indoors where a high-gain antenna isn't necessary but a waterproof gateway is beneficial, for example in factory floors and cold-chain warehouses.
Wall and pole mounting options are included for maximum flexibility. The unit is easily fitted to a wall with four screws, and pole mount U-bolts are included.
All this is packed into a small and light IP67 waterproof gateway, backed by Tektelic's years of experience building carrier-grade LoRaWAN gateways.
Key features:
IP67 waterproof enclosure
3G/4G and Ethernet backhaul
EU868 frequency band
8-channel receive and 1-channel transmit
+27dBm transmit power
Integrated GPS, LTE and 0.5dBi LoRaWAN antennae
N-Type connectors for optional external LoRaWAN and LTE antennae
7 Watt power consumption
802.3af/at standard Power over Ethernet (PoE)
Configurable for any LoRaWAN network server
Wall or pole mounting, with pole mount kit included
DIN-rail mounting option available
Operating range of -40°C to +60°C at 10% to 100% RH
Dimensions: 146 x 208 x 80 mm
Weight: 1.2kg
Built in lightning/surge suppression
Power options
Kona Enterprise is powered by 802.af/at PoE. Enterprise can be powered from your existing PoE switches and injectors, or you can add one of our PoE injectors to your order when you add to your basket.
With a best-in-class power consumption of under 7W Enterprise is ideal for off-grid solar/wind-power operation. We supply both mains powered injectors, and wide-input DC injectors that can power your Enterprise from a 9-36V DC source. This is perfect for 12V or 24V solar systems.
Network Support and Documentation
Kona Enterprise supports any LoRaWAN network server, via a standard UDP packet forwarder and Semtech Basics Station. This makes it easy to add to your network server, including The Things Network/Industries public and private instances, Chirpstack or Loriot.
TEKTELIC's Gateway Family
Enterprise is just one of Tektelic's gateways, it's their lowest cost outdoor gateway. Check out their other options, including carrier-grade outdoor and indoor home/office gateways.
Kona Macro - a 16-channel carrier-grade gateway with geolocation options, ideal for city-scale networks
Kona Micro - a powerful indoor gateway with 4G and battery-backup options
Kona Micro Lite - a simple and low-cost indoor gateway ideal for smart buildings and offices
Included and Optional Accessories
Included in the box by default:
Tektelic Kona Enterprise Gateway
Wall/pole mounting kit
Optional accessories:
External LoRaWAN antenna for additional coverage. Just add one of our range of outdoor antennae when purchasing.
Wall-mount J-Pole for robust gateway and antenna mounting.
You might also like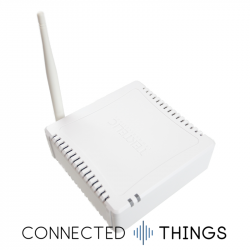 Price
$423.51
VAT included
$352.93 VAT excluded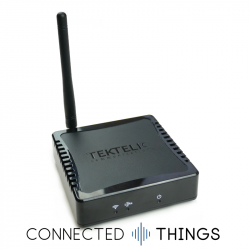 Price
$179.96
VAT included
$149.97 VAT excluded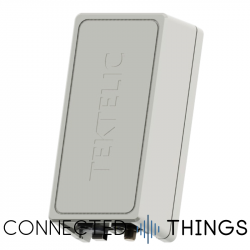 Price
$1,462.20
VAT included
$1,218.50 VAT excluded