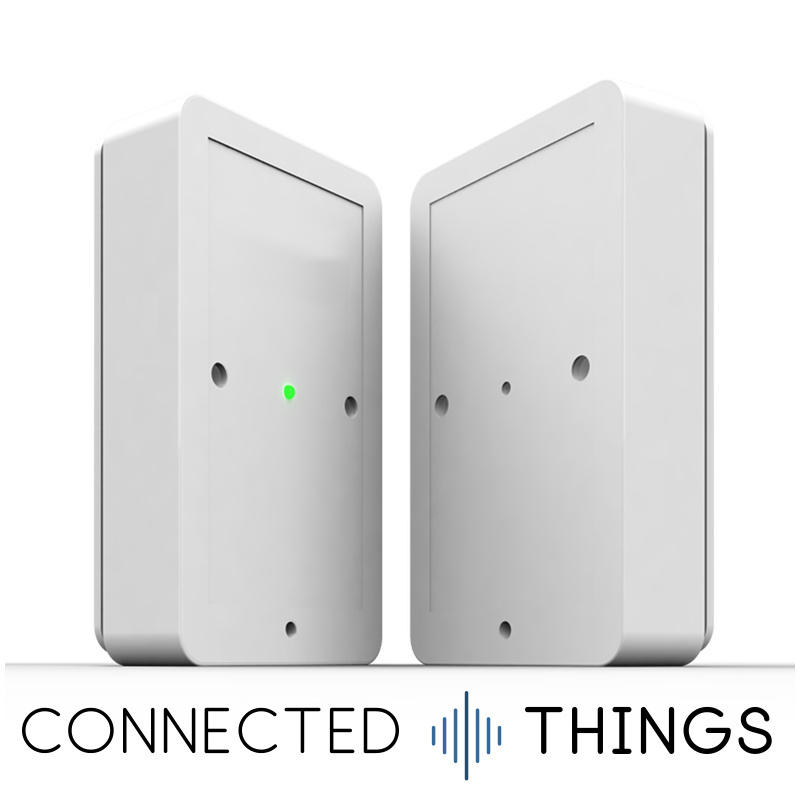  
IMBuildings LoRaWAN People Counter - EU868

We deliver globally via FedEx
IMBuildings LoRaWAN Beam-Break People Counter
It's a hot topic at the moment, but people counting has been important in retail and commercial settings for years. It's widely used in travel, where it's called PAX counting. There is now a pressing need to accurately count people moving around offices, shops and industrial settings, so we're delighted that IMBuildings tried and tested people counting technique is now available in a LoRaWAN version, making it even easier to install and integrate!
The People Counter solution here is a beam-break system, there's an infrared beam transmitter unit and a receiver unit. To install, simply position them facing each other across a walkway or doorway. The supplied mounting brackets screw to the wall in a few minutes, and both units are powered by 2x AA batteries so there are no cable runs to worry about.
This beam break method is proven to be simple and effective. No privacy concerns, unlike camera based systems, and a simple LoRaWAN protocol makes it easy to add counters to many systems. The counter can be configured to give a count over a time window, or send an uplink on every person passing.
The counter can determine direction of travel, so the same counter can provide a count of people entering and exiting a building or room. The transmitter and receiver units can be placed up to eight metres apart, so large walkways can be accommodated. Note that people counting works best when people travel in single file, so for best accuracy position the counters at pinch points in corridors so that they can identify each person separately for best accuracy.
Network Server and Decoder
Useful Downlinks
All port 1
Zero the counters - F1 01 07 C8 03 00 00 00 00
Perform new join - F1 01 03 C8 02
Enable event based triggering - F1 01 05 1F 01 01 05
Disable interval transmission - F1 01 03 1E 00
Key Features:
LoRaWAN Alliance Certified and CE marked
EU868 LoRaWAN band
Includes both receiver and transmitter units
Configurable Android NFC app or LoRaWAN downlinks
Powered by 4x standard AA Alkaline or Lithium batteries (two per unit)
Includes wall mounting brackets
Small IP20 rated units
Robust external case available for outdoor/harsh environments
Up to 99% accurate, see research study
Other Versions and Accessories
This product is the EU868 version, part number IB010-001.00, suitable for use in Europe. It is available in black or white
We also stock the US915 version for North America.
A Robust Housing is available for harsh environments or outdoor use. This is available as a production option when you add this to your basket above, or as a separate product.
You can see all IMBuildings products here.