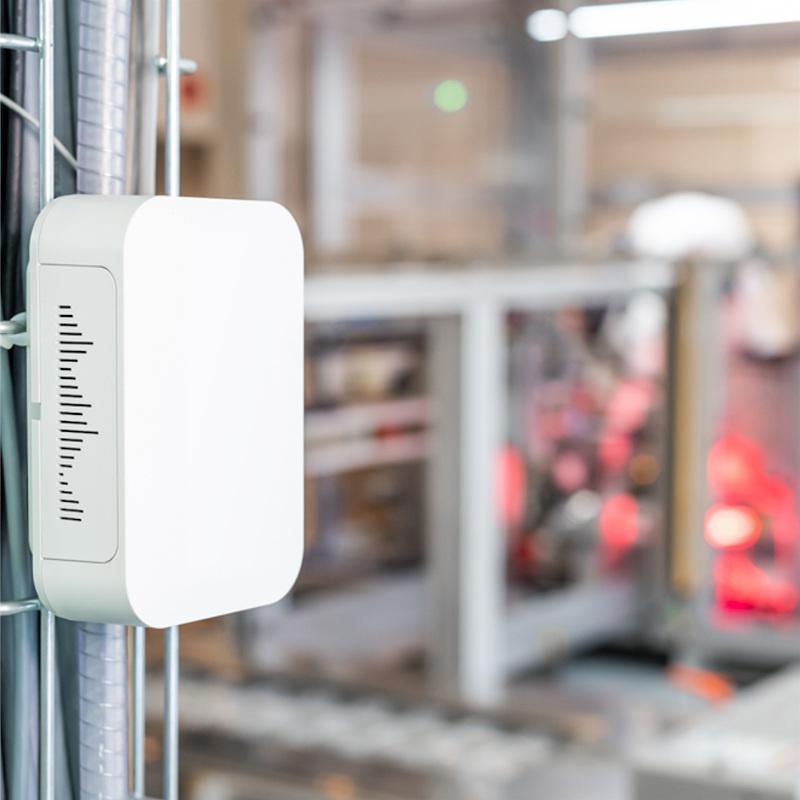  
Talkpool OY1500 LoRaWAN Radon Gas Sensor

We deliver globally via FedEx
Talkpool OY1500 LoRaWAN Radon Gas Sensor
Radon is a naturally occurring radioactive gas, produced by the decay of uranium in rocks and soil. It is colourless, odourless and tasteless. In fresh air outside the levels of radon are low, the problem occurs when it collects in enclosed places, such as houses, offices and other buildings.
High radon concentrations increase the likelihood of lung cancer - it is the second greatest cause of lung cancer - after smoking - in Northern Ireland[source].
Radon is released underground and so it can enter houses and other buildings by collecting in poorly-ventilated basements and then permeating upwards. Radon concentrations vary by location, depending on the geology. Some areas of the UK and Ireland are at particularly high risk, including much of Wales and Northern Ireland, the West Country and Yorkshire.
Talkpool's OY1500 LoRaWAN Radon Gas Sensor is a great solution to monitoring for radon - it's compact and easy to deploy.
The sensor is powered by 5V Micro USB, or 12/24V DC power supplies, and features a 60-day backup battery that allows for fully wireless running - ideal in basements or subfloor spaces.
Using the sensor will give data for compliance reporting purposes, or to guide adjustments to HVAC for greater ventilation.
Key Features: 
EU868 LoRaWAN Band
Silicon detector sensor with alpha spectrometry
5V Micro USB or 10-28V DC power
Rechargeable battery for 60-day cordless run time
Measurement range: 0 – 100,000 Bq/m3
High accuracy: <15% after 6h at 200Bq/m3
Compact: 150 x 100 x 45 mm, 360g
Operating conditions: -10°C to +60°C, 0-95% RH
Cloud Service & Integration
OY1500 is supplied with keys for use with any LoRaWAN Network Server, but interpreting the data requires a cloud service provided by Talkpool and Radonova Laboratories. This runs the required algorithms to properly analyse the sensor data and produce accurate readings.
The processed data is available from Talkpool's API via MQTT, for easy integration in to your systems or dashboards. Talkpool will assist in setting up the integration from your LNS to their API when you start to use the device. 
This service is chargeable - the first two years are included in the purchase cost of this product, the service can be renewed in two year increments after this.