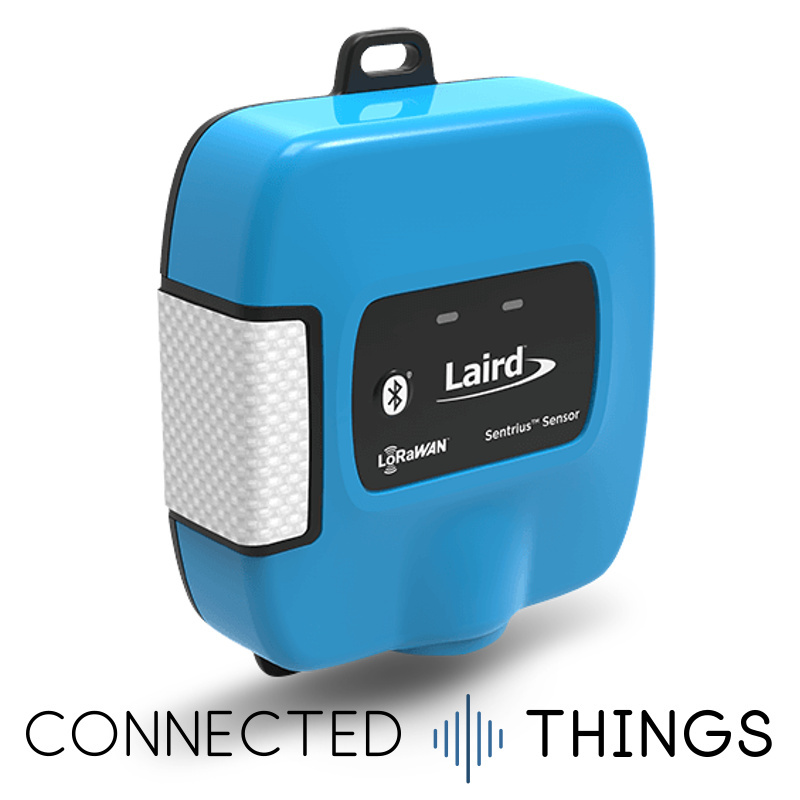  
Laird Sentrius™ RS1xx External RTD Temperature Probe Sensor - US915

We deliver globally via FedEx
Laird Sentrius™ RS1xx External RTD Temperature Probe Sensor
Laird Connectivity's Sentrius RS1xx external RTD temperature probe is a battery-powered, long range sensor platform that leverages the benefits of LoRaWAN and Bluetooth Low Energy (BLE) connectivity.
Packaged in a small, rugged form factor, the sensor unit connects to a PT100 sensor for wide temperature range sensing. The external probe is stainless-steel, housing a Class A tolerance PT100 RTD with a measurement temperature range of -100°C to +450°C (-40°F to +842°F), depending on the probe chosen.
At the high end of the supported range the external temperature probe is ideally designed for monitoring cooking in pizza ovens and fryers, and high temperature industrial processes.
The medium range probes support monitoring in HVAC systems, cooking temperature compliance, and the low-temperature range is ideal for fridges and freezers. The low-temperature probe reaches down to -100°C, ideal for cold-chain applications such as food safety, vaccine storage and industrial cooling.
This is the US915 band variant of the RS1xx RTD sensor, we stock versions of this for different bands. Laird's range includes the Sentrius RG1xx LoRaWAN gateways and various RS1xx sensors, see all Laird's products.
Key Features:
US915 LoRaWAN band
Bluetooth 4.2 for configuration
IP67 waterproof enclosure, with breathable sensor cover
Powered by 2x AA Alkaline (included) or Lithium batteries
256k of flash memory to store readings
Robust mounting lugs
Configuration and firmware updates via BLE
116 x 91 x 34 mm
Various probes available
RTD Probes Available:
The following probes are available, choose above when adding to your basket
All are Class A accuracy PT100 stainless steel probes.
-40C to +180C, 100mm x 4.0mm Probe, 1320mm Cable Length, Laird part 455-00112
-50C to +450C, 200mm x 4.0mm Probe, 2000mm Cable Length, Laird part 455-00123
-100C to +100C, 50mm x 4.0mm Probe, 2000mm Cable Length, Laird part 455-00124
RS1xx Versions and Other Laird Products
This product is the US915 version, part number 455-00103, suitable for use in US/Canada.
We also stock other versions of this sensor for different LoRaWAN bands around the world, and both internal sensor and external probe versions:
We also stock Laird's Sentrius LoRaWAN Gateways, see all the Laird Connectivity products here.