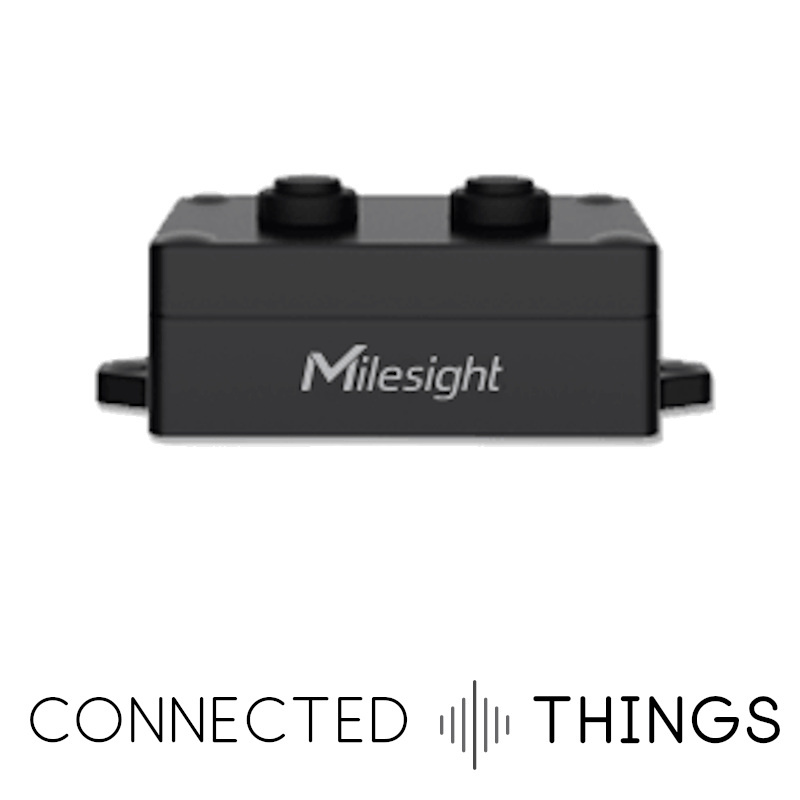  
Milesight EM310-UDL Ultrasonic Distance & Level Sensor

We deliver globally via FedEx
Milesight EM310-UDL Distance & Level Sensor
Milesight's new EM310-UDL-868M is a robust, waterproof, distance and level sensor. The sensor uses two ultrasonic transducers to detect distances from 30mm to 4.5m. The short 30mm "blind zone" makes this sensor particularly suitable for bin level sensing where the contents of the bin will get very close to the sensor. The long 4.5m range makes the sensor useful for monitoring in taller containers and silos, as well as applications like car park monitoring.
EM310-UDL is IP67-rated, it's water and dust proof and easy to mount on a flat surface via the two screw holes.
The device includes an accelerometer to detect movement of the sensor, this can be used to count bin lid openings.
The unit is configurable via an NFC application to select different operational modes, including periodic sampling and threshold-based transmissions. The sensor measurement interval can be set for different periods, and in threshold mode upper and lower bounds can be set.
The unit is powered from two A-sized (ER17505) batteries, giving the unit a battery life of up to 10 years (at 10 min interval with 20 triggers per day).
The sensors can be configured via NFC using Milesight's Android app.
Key Features:
EU868 LoRaWAN Band, with configurable LoRaWAN version
Detection range: 3 - 450 cm
Detection accuracy: ± (1+0.3% * distance) cm
Detection resolution: 1mm
Humidity range: 0% to 100% RH
Humidity measurement accuracy: 10% to 90% RH (+/- 3%), below 10% and above 90% RH (+/- 5%)
Humidity resolution: 0.5%
Powered by two 3500 mAh ER17505 Li-SOCL2 batteries
Size: 111 × 62 × 40 mm
IP67 rated
Mounting lugs for fixing to flat surfaces