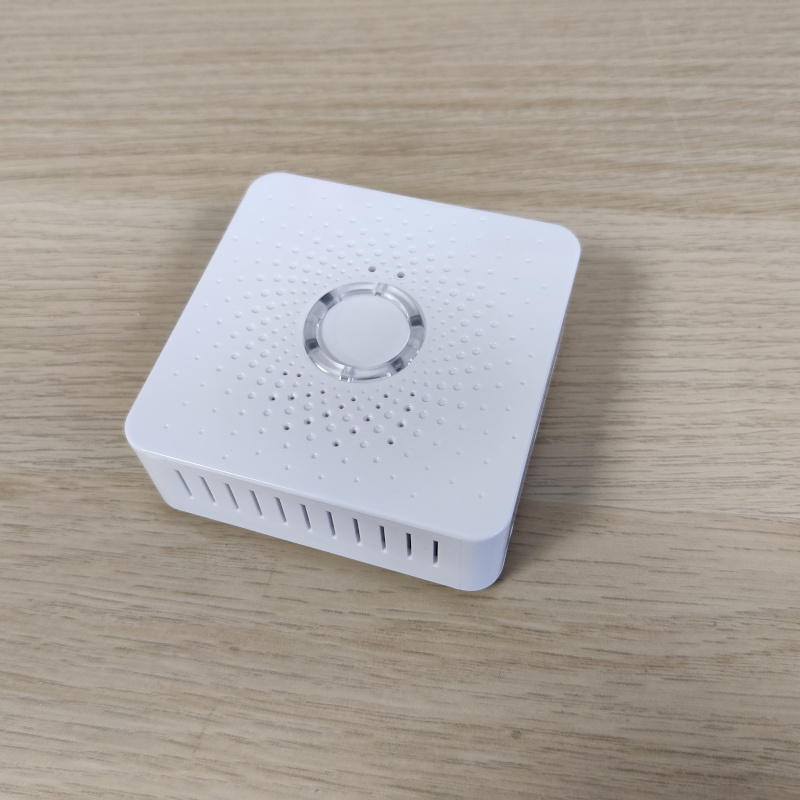  
Tektelic Breeze CO2 Smart Room Sensor

We deliver globally via FedEx
TEKTELIC BREEZE CO2 Smart Room Sensor
TEKTELIC's brand new BREEZE sensor brings high-accuracy CO2 measurement to your office, home or school in a small and elegant form-factor.
BREEZE measures temperature, humidity, barometric air pressure and CO2 concentration
Powered by two AA-sized Lithium batteries, the sensor can run for multiple years - up to seven or eight years at SF7, depending on configuration.
The BREEZE sensors are small, just 80mm square enclosure, which can be wall or ceiling mounted using the supplied mounting plate.
Key Features:
EU868 LoRaWAN band, v1.0.2 rev B
Temperature range: 0-60C, +/- 0.3C
Humidity: 5-95%, +/- 4%
Barometer: 300 -1200 hPa, +/- 1hPa
CO2: 400-5000ppm, +/- 30ppm +3% of reading
Powered by 2x AA 3.6V batteries, included
Decoders & Docs
The Tektelic support site has full technical documentation and reference JS decoders.
The BREEZE sensor is also supported by the TTN/TTI device library, so you can add it straight away.