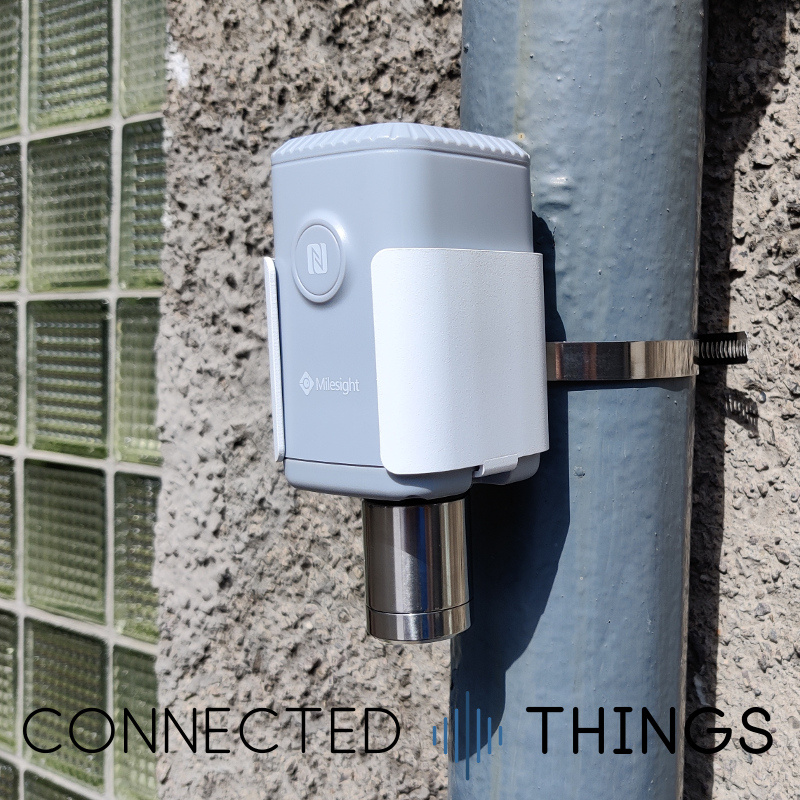  
Milesight EM500-CO2 Outdoor CO2, T/RH and Pressure Sensor

We deliver globally via FedEx
Milesight EM500-CO2 CO2, T/RH and Pressure Sensor
Milesight's EM500-CO2 is a robust, outdoor ready, environmental sensor. EM500-CO2 measures four key parameters: CO2, temperature, relative humidity and atmostpheric pressure. Monitoring carbon dioxide levels in buildings is topical, CO2 levels are an indication of how fresh the air is inside buildings, which is especially important during these Covid-19 times. The sensor can be used to monitor CO2 levels in HVAC systems, or directly in offices and school buildings.
EM500-CO2 is IP66 waterproof - making it ideal for monitoring in greenhouses, warehouses, and food storage. The sensor is supplied with a combination wall- or pole-mount bracket, with jubilee clip for pole mounting.
The unit is configurable via an NFC app for easy setup. The sensor measurement interval can be set for different periods, and with a large D-size battery included it can run for up to 10 years.
Key Features:
EU868 LoRaWAN Band
CO2 measurement range: 400-5000ppm
CO2 measurement accuracy: +/-30ppm or 3% or reading
CO2 resolution: 1ppm
Temperature measurement range: -30°C to + 70°C
Temperature measurement accuracy: 0°C to + 70°C (+/- 0.3°C), -30°C to 0°C (+/- 0.6°C)
Temperature resolution: 0.1°C
Operating temperature range of -30°C to +65°C
Powered by D-size 19 Ah Li-SOCL2 battery (included)
Size: 156.1 × 71 × 69.5 mm
IP66 rated
Wall/pole mount bracket included