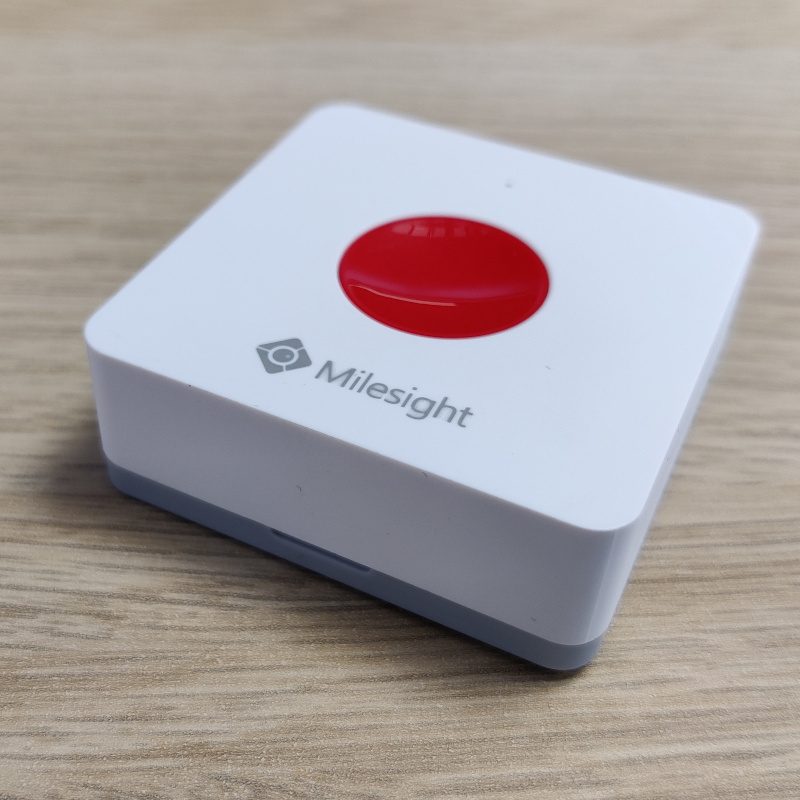  
Milesight WS101 SOS LoRaWAN Smart Button - EU868

We deliver globally via FedEx
Related products and other variants
Milesight WS101 SOS LoRaWAN Smart Button
Milesight's SOS button is a neat little single-button device. Perfect for smart building applications, such as triggering lights/ventilation, or for recording maintenance issues e.g. requesting a reorder of out-of-stock supplies.
Part of Milesight's CoWork series, the device is 50mm square, and easy to install in your office. It's powered by a 2/3 AA-size battery, for a Nine-year battery life with 10 button presses per day, at SF7.
There are two versions of this product, this is the SOS version with red button, a white-button Scene version is also available.
The button is configurable via NFC, and can detect different actions, including a short-press, long-press and double-press. You can use this in your application, for example, short-press for on, double-press for off and long-press for reset.
Key Features:
EU868 LoRaWAN Band
Single button interface
Operating temperature range of -20°C to +60°C
Powered by 1 × 1650 mAh ER14335 Li-SOCl2 battery (included)
Size: 50 × 50 × 18 mm
Screw-wall mount, or double-sized tape mounting
You might also like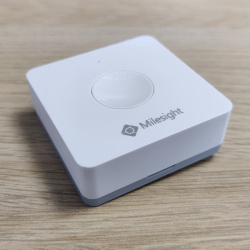 Price
$67.40
VAT included
$56.17 VAT excluded