Bands: EU868, IN865, RU864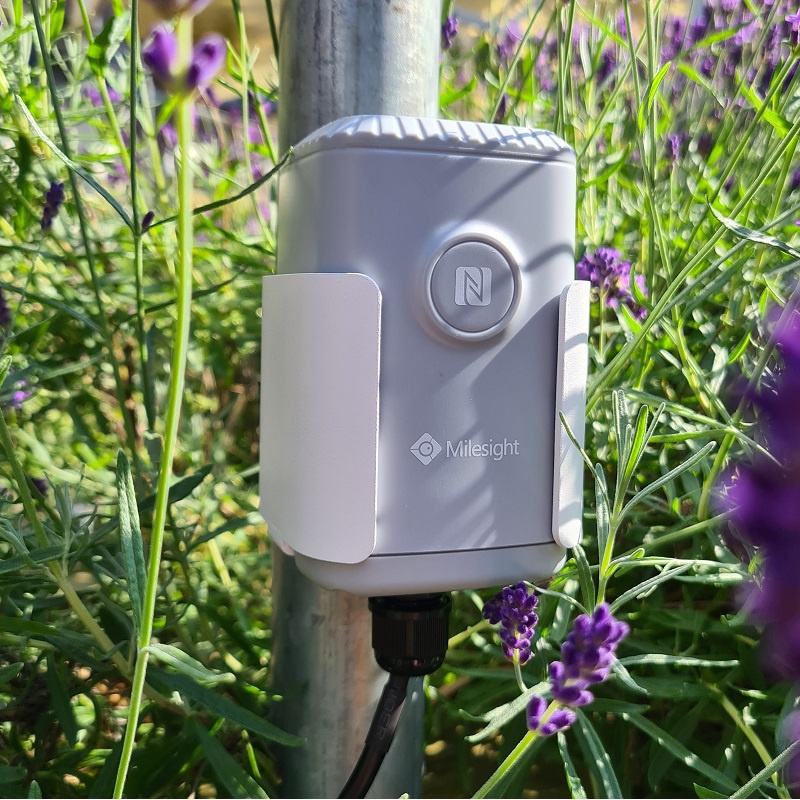  
Milesight Soil Moisture and Conductivity Sensor - EU868

We deliver globally via FedEx
Milesight EM500-SMTC Soil Moisture and Conductivity Sensor
Milesight's EM500-SMTC is a robust sensor that measures soil moisture, temperature and electrical conductivity. It's designed for harsh outdoor environments and use out in fields, but it's also suitable for indoor agricultural applications in greenhouses and polytunnels. The sensor can be used in crop growing, fruit and vegetables, and also monitoring of lawns and greens.
The unit features a corrosion-resistant probe that is fully waterproof, and tough enough to be buried in any soil. In addition to standard temperature and moisture readings, the probe measures soil electrical conductivity which can be used to evaluate the nutrient content and texture of the soil. Variations in soil types (between sand and clay) and level of cations will affect the EC reading. Various cations are measured as an average in EC, including sodium (Na+), ammonium (NH4+), potassium (K+), calcium (Ca2+), magnesium (Mg2+), hydrogen (H+), iron (Fe2+), aluminium (Al3+), copper (Cu2+), zinc (Zn2+) and manganese (Mn2+)
The unit is equipped with NFC for easy configuration. The IP66 rated waterproof enclosure is suitable for even harsh environments and the built-in 19000 mAh replaceable battery will work for up to 10 years without replacement.
Key Features:
EU868, IN865 and RU864 LoRaWAN Band
Moisture: range 0% - 100% RH, resolution 0.5%
Temperature: range -40°C to +80°C, resolution 0.1°C
Conductivity: range 0-20000µs/cm, resolution 1µs/cm
Powered by D-size 19 Ah Li-SOCL2 battery (included)
Size: 105 × 71 × 69.5 mm
IP66 rated (transceiver), sensor IP68 rated.
Wall/pole mount bracket included
Cable length: 2m