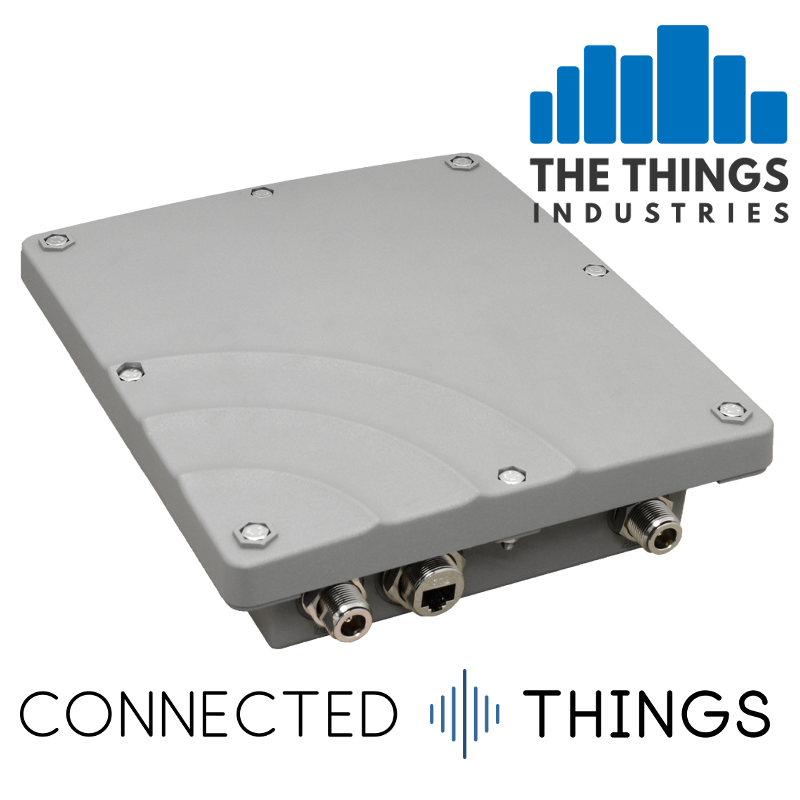  
The Things Outdoor Gateway - US 915 Mhz

We deliver globally via FedEx
This is the US 915 version, we also stock the EU 868 version.
Recently announced at the Things Conference in February, the Things Network's new indoor and outdoor gateways are driving the cost of LoRaWAN down to make it even easier for even more people to get involved and run a gateway on the Things Network.
This Things Outdoor Gateway is best suited for environments that put high demands robustness and longevity. It features a 3G/4G backhaul along with GPS. The gateway works out-of-the-box, with an easy to use web interface for configuration. The instructions are available here.
TTOG supports 3/4G backhaul, simply insert a SIM card and configure via the web interface.
The gateway is supplied with a GPS antenna and Power-over-Ethernet power supply. No LoRa antenna is included by default, you can pair this gateway up with the TTOG antenna, or buy the gateway alone, just choose your preferred option from this page when you add to cart.
Want to see inside the box? Check out our teardown photos!
Key features:
IP67 waterproof enclosure
3G/4G backhaul support
US915 frequency band
Transmit power upto +27dBm
Supports LBT (Listen Before Talk)
802.3at Power-over-Ethernet
Built in OpenVPN support
Configurable for any LoRaWAN network server
Certifications: FCC, CE, RCM (Australia), Telec (Japan), NCC (Taiwan), RCM (Australia), Malaysia
Dimensions: 230 x 200 x 68mm
Weight: 2.05kg
Included in the box:
The Things Outdoor Gateway
GPS antenna
LTE antenna
Pole mounting kit
Midspan PoE injector/PSU
An EU or UK mains cable
Just received your TTOG? Get started
Connect the TTOG to your network and find it's IP address from your router
Visit the IP address with your web browser
Log in with the username and password admin / admin
We ship TTOGs updated with the latest firmware, if you have an older unit you can upgrade:
Download the latest firmware, here (make sure you keep the file name as is, you won't be able to open the file, don't worry about this)
Use the web interface to upgrade the firmware from the administration menu and restart
You can log in as above and configure the packet forwarder. See the Things Network Instructions.
You can also configure your TTOG using the web interface, or via SSH using the details below
User: root
Pass: browan@[The last 3 bytes of MAC(uppercase)]
Example:
MAC: 1c:49:7b:aa:bb:cc
SSH password will be: browan@AABBCC
We advise that you change your passwords once you have logged in.