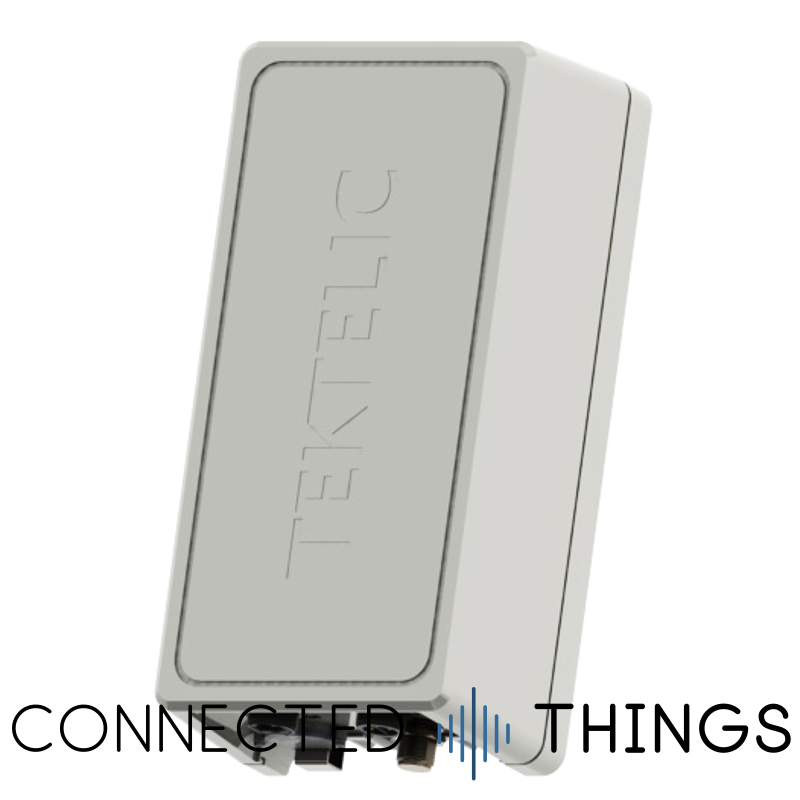  
Tektelic Kona Macro Outdoor LoRaWAN Gateway - Ethernet EU868

We deliver globally via FedEx
Tektelic Kona Macro Outdoor LoRaWAN Gateway
Tektelic's Macro is an enterprise class EU868 LoRaWAN gateway, equally at home in single unit deployments or city-scale LoRa networks.
The Macro is designed to be very compact and lightweight and is targeted at outdoor installations which dictate a small form factor and low power consumption. To minimise cost and installation complexity the gateway is designed with an internal antenna for the GPS receiver.
The gateway is Powered-over-Ethernet and with Ethernet backhaul. You can pair this gateway up with one of our outdoor antennae - just choose your preferred option from this page.
Tektelic gateways feature superb integrated band filters that give the best possible LoRaWAN performance by rejecting out-of-band interference. Combined with the robust mechanical design and reliable software this makes the Macro a true carrier-grade gateway.
Versions and options
We stock several variants of the Kona Macro, see the related products above.
The variants we stock are:
MICO1NEU868 - Ethernet backhaul only
MICO1LEU868 - Ethernet and 3G/4G modem
MICO1GEU868 - Geolocation, Ethernet backhaul only
MICO1CEU868 - Geolocation, Ethernet and 3G/4G modem
The geolocation variants include additional hardware to provide Time Difference Of Arrival (TDOA) data.
Key features:
IP67 waterproof enclosure
Ethernet backhaul
EU868 frequency band
16 channel receive and 2 channel transmit
+27dBm transmit power
Integrated GPS and antenna
N-Type connector for external LoRaWAN antenna
802.3at Power-over-Ethernet or 48VDC power supply
Configurable for any LoRaWAN network server
Operating range of -40°C to +60°C at 10% to 100% RH
Dimensions: 144 x 282 x 92 mm
Weight: 2.6kg
Built in lightning/surge suppression
Included and Optional Accessories
All variants include:
Tektelic Kona Macro Gateway
Wall/pole mounting kit
Optional accessories:
802.3at midspan PoE injector with EU or UK cable, or a 12V PoE injector for solar systems.
LoRaWAN antenna, choose from our range of outdoor antennae.
Antenna bracket. This screws to the side of the included mounting and holds the LoRa antenna. Available in left- or right-handed versions.
Wall-mount J-Pole for gateway and antenna mounting.
Network Support and Documentation
The Macro supports several LoRaWAN network servers, via a standard UDP packet forwarder, MQTT or specific bridge software. See the guides, here: