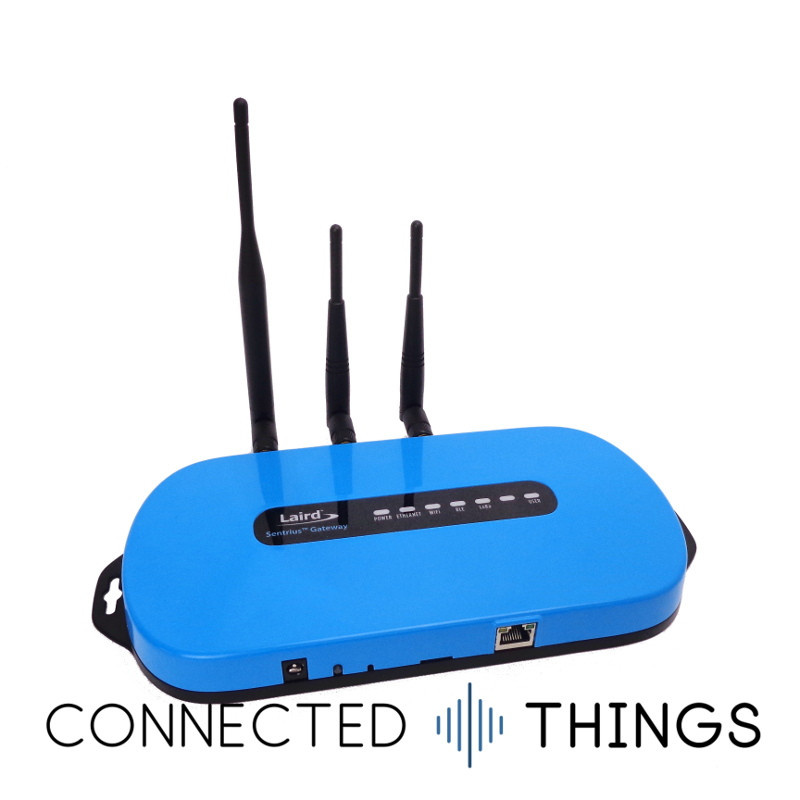  
Laird Sentrius™ RG1xx LoRaWAN Gateway - Australia AU915 + AS923

We deliver globally via FedEx
Laird Sentrius™ RG1xx LoRaWAN Gateway - AU915 + AS923:
Laird's Sentrius RG1xx is an easy to configure and high performance LoRaWAN gateway. Connect Ethernet and power and you're ready to set up your gateway with an easy to use web interface, as simple as installing a broadband router.
Part of Laird's RG1xx series, the RG1xx is the AU915/AS923 variant for Australia. Based on the Semtech's SX1301/SX1257 LoRa chipset, the Sentrius gateway features Ethernet and dual-band Wi-Fi backhaul, and Bluetooth v4.0 (BLE and Classic) for maximum flexibility.
The Sentrius RG1xx is compatible with any LoRaWAN network server, including the Things Network, ChirpStack, Senet and Loriot, and the latest firmware now supports Basic Station, the new standard for LoRaWAN gateway connectivity. Also supported is TR-069 remote management for large rollouts of managed gateways.
Key Features:
Eight channel, switchable between AU915 and AS923 bands
Full onboard Linux OS, configurable via web GUI
27 dBM transmit power
Ethernet or 802.11a/b/g/n WiFi backhaul
Full Linux operating system - Kernel v4.x running on Atmel A5 Core @ 536 MHz
Powerful web interface for configuration and monitoring
Includes three RP-SMA antennae for LoRaWAN, WiFi and Bluetooth
Compact 133 x 275 x 30 mm size
Configuration and network server support
The Laird RG1xx can be configured for any network server using the web interface, with many presets for common network servers. Additional information is here:
This guide to configure for The Things Network
A bridge is available for ChirpStack (LoRaServer)
It can be configured as a Semtech packet forwarder for other networks, we can pre-configure the gateway for you if you choose our Simple Setup Service when you purchase.
Included in the box:
RG1xx Gateway
1x LoRaWAN antenna
2x WiFi/Bluetooth antenna
12V Australian power supply
Setup service and larger deployments
We can pre-configure the gateway for you as part of our simple set up service. If you buy your gateway using this option we'll get in touch to get the networking details from you and configure your unit before we ship it to you.
We can pre-configure the device to connect to the Things Network, or any other LoRaWAN network, as soon as you take it out of the box!
We can also support large deployments of Laird gateways, including configuration, shipping directly to end users and more. Contact us for more information.
RG1xx versions and other Laird products
This product is the RG1xx / 455-00057, suitable for use in Australia, on either the AU915 or AS923 bands.
We also stock other versions of this gateway for different LoRaWAN bands around the world:
We also stock Laird's robust cold-chain sensors, see all the Laird Connectivity products here.