Back

All Products

LoRaWAN Gateways

Outdoor LoRaWAN Gateways

£370.00

VAT included
£370.00 VAT excluded

£370.00

VAT included
£370.00 VAT excluded

£465.00

VAT included
£465.00 VAT excluded

Indoor LoRaWAN Gateways

£75.00

VAT included
£75.00 VAT excluded

£75.00

VAT included
£75.00 VAT excluded

£282.40

VAT included
£282.40 VAT excluded

Indoor LoRaWAN Gateways

£125.00

VAT included
£125.00 VAT excluded

£215.00

VAT included
£215.00 VAT excluded

View all gateways

LoRaWAN Sensors

Sensor

£58.00

VAT included
£58.00 VAT excluded

Sensor

£68.00

VAT included
£68.00 VAT excluded

Sensor

£165.00

VAT included
£165.00 VAT excluded

Sensor

£225.00

VAT included
£225.00 VAT excluded

Sensor

£36.00

VAT included
£36.00 VAT excluded

Sensor

£35.00

VAT included
£35.00 VAT excluded

Sensor

£38.50

VAT included
£38.50 VAT excluded

Sensor

£36.00

VAT included
£36.00 VAT excluded

Sensor

£35.00

VAT included
£35.00 VAT excluded

Sensor

£38.50

VAT included
£38.50 VAT excluded

Industrial Devices

Sensor

£96.00

VAT included
£96.00 VAT excluded

Sensor

£240.00

VAT included
£240.00 VAT excluded

Sensor

£105.00

VAT included
£105.00 VAT excluded

Sensor

£140.00

VAT included
£140.00 VAT excluded

Sensor

£252.00

VAT included
£252.00 VAT excluded

Sensor

£235.00

VAT included
£235.00 VAT excluded

Sensor

£177.00

VAT included
£177.00 VAT excluded

Sensor

£280.00

VAT included
£280.00 VAT excluded

Antennae

Antennae

£60.00

VAT included
£60.00 VAT excluded

Antennae

£75.00

VAT included
£75.00 VAT excluded

Cable

£12.00

VAT included
£12.00 VAT excluded

Antennae

£37.50

VAT included
£37.50 VAT excluded

Antennae

£53.00

VAT included
£53.00 VAT excluded

Antennae

£55.00

VAT included
£55.00 VAT excluded

Antennae

£12.00

VAT included
£12.00 VAT excluded

Antennae

£9.00

VAT included
£9.00 VAT excluded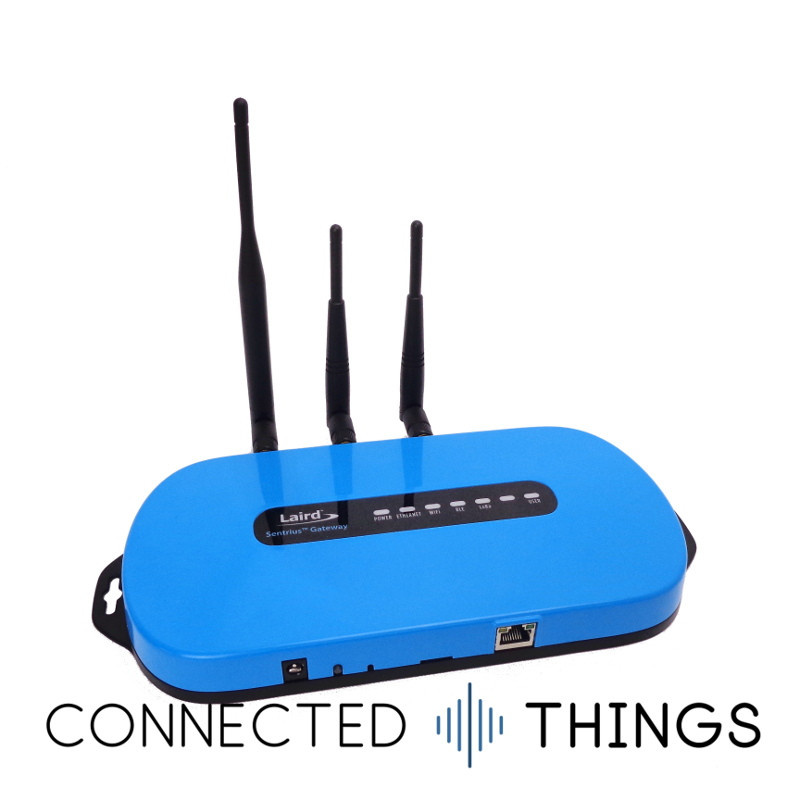  
Laird Sentrius™ RG186 LoRaWAN Gateway

We deliver globally via FedEx
Laird's Sentrius RG186 is an easy to configure and high performance LoRaWAN gateway. Connect Ethernet and power and you're ready to set up your gateway with an easy to use web interface, as simple as installing a broadband router.
Part of Larid's RG1xx series, the RG186 is the 868MHz variant. Based on the Semtech's SX1301/SX1257 LoRa chipset, the Sentrius gateway also features dual-band Wi-Fi and Bluetooth v4.0 (BLE and Classic) for maximum flexibility.
Setup service
The gateway features an easy-to-use web interface to configure your LoRaWAN and network settings. We can also pre-configure the gateway for you as part of our simple set up service. If you buy your gateway using this option we'll get in touch to get the networking details from you and configure your unit before we ship it to you.
We can pre-configure the device to connect to the Things Network, or any other LoRaWAN network, as soon as you take it out of the box!