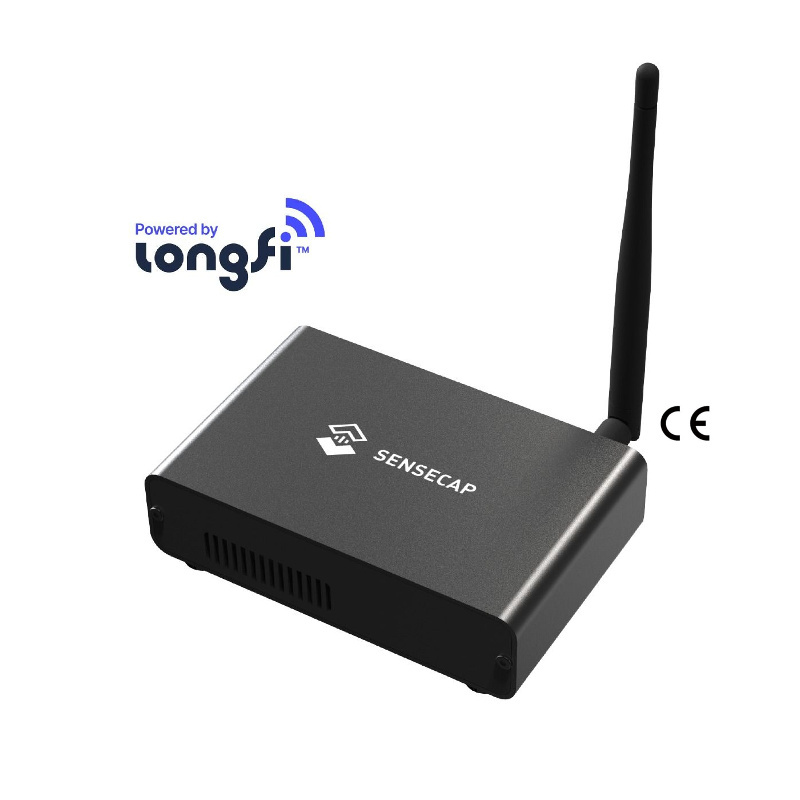  
SenseCAP M1 Helium Miner

We deliver globally via FedEx
Join the People's Network with SenseCAP M1 Helium Miner!
SenseCAP M1 is a brand new, high-performance, ready-to-use LoRaWAN indoor gateway powered by the Helium LongFi™ Network. Helium provides miles of wireless network coverage and data transmission capacity for LoRaWAN devices.
Seeed Studio's SenseCAP M1 features built-in BLE, which helps set up the device in a few simple steps, and it supports connecting to the internet via WiFi or Ethernet. This is the EU868 version for use in the UK and Europe, and is fully CE marked and compliant.
Read more about SenseCAP M1, and here is the full documentation and FAQs.
Options and add-ons:
PSU: SenseCAP M1 comes with a Euro plug to USB-C PSU. We can supply a UK PSU, just choose the option when you add to basket
Antennae: For better coverage you might want to add a high-gain antenna, we have two models available as add-on options, Sirio SCO-868-6 and Browan's 8dBi antenna.
Key Features:
Built for Helium - mines HNT by proof-of-coverage
Easy set up steps to onboard
Based on Raspberry Pi 4 for future expansion
2GB of RAM and 64GB of storage on board
2.4 GHz and 5.0 GHz IEEE 802.11ac WiFi
Ethernet port
Configuration via Bluetooth
Compatible with standard class A and C LoRaWAN devices
Features ECC608 secure authentication chip
Aluminium enclosure and fan for cooling
RP-SMA female connector with 2.8dBi antenna included
Automatic online updates
About Helium and SenseCAP M1
Helium is built on blockchain technologies, and uses a revolutionary Proof-of-Coverage technique to encourage network building. Hotspots mine the cryptocurrency HNT, which can be used to pay for access to the network for your sensors and devices. There are almost 100,000 hotspots worldwide, get on board now!
SenseCAP M1 is built by Seeed, a Shenzhen company that has years of experience building development tools and IoT devices.