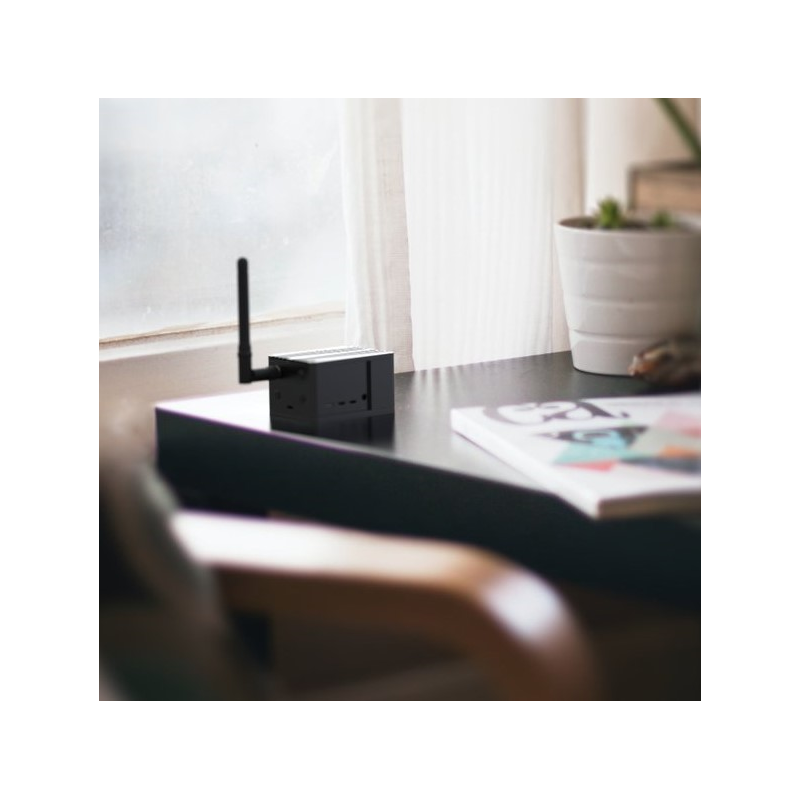  
RAK Hotspot Helium Miner V2

We deliver globally via FedEx
Combining LoRaWAN and Helium Blockchain to extend your IoT coverage and battery life with the RAK Helium Hotspot Miner V2!
RAK Hotspot Miner V2 is ready-to-use LoRaWAN indoor gateway powered by the Helium LongFi™ Network. Helium provides miles of wireless network coverage and data transmission capacity for LoRaWAN devices.
The RAK V2 is built around Raspberry Pi features 2.4 GHz and 5.0 GHz IEEE 802.11b/g/n/ac wireless LAN, Ethernet and Bluetooth 5.0, BLE.
This is the EU868 version for use in the UK and Europe, and is fully CE marked and compliant.
For more information visit RAK Wireless Datasheet
Options and add-ons
PSU: RAK V2 is supplied with a USB-C PSU. We have UK and Euro plug types, just choose the option when you add to basket
Antennae: For better coverage you might want to add a high-gain antenna, we have two models available as add-on options, Sirio SCO-868-6 and Browan's 8dBi antenna.
Key Features:
EU868 LoRaWAN band
Built for Helium - mines HNT by proof-of-coverage
Efficient miner for a new cryptocurrency, Helium (HNT)
LongFi™ technology maximizes range and battery life
Low Power – uses about the same amount as a 5W LED bulb
Easily manage Hotspots and tokens from the mobile app
Built on Raspberry Pi 4 running Linux
2 GB on-board RAM
32 GB SD card
Based on the Semtech® SX1302 LoRa Concentrator
Built-in Heat Sink for thermal heat dissipation management
Supports 5 V / 2.4 A power supply
IP30 housing
TX power up to 27 dBm, RX sensitivity down to -139 dBm @SF12, BW 125 KHz
How to Order
Update 8 September 2021!
We are now stocking RAK hotspot miners! We will be offering these to people who have already registered with us for Helium miners and are working with RAK to arrange future batches and we will update this page and our mailing list as there is news. In the meantime, please register your interest as below...
We are oversubscribed for Helium miners, so we will continue our registration process for this product. We do not want to oversell or hold buyers' money for months with pre-orders.
Instead we operate a queue, register your interest, and we will contact you to place orders as stock becomes available. This means we're not taking too many orders to fulfil, and we're giving people a chance in a fair and simple queuing system.
Note: UK customers will pay UK VAT to us at purchase, customers outside the UK will pay us the ex-VAT price and instead pay VAT/duty on import to their country. FedEx will contact you to collect this. See who pays VAT? We accept payment by credit/debit cards and PayPal, and you can pay in GBP, EUR or USD.
Here's the process:
About Helium and RAK Wireless
Helium is built on blockchain technologies, and uses a revolutionary Proof-of-Coverage technique to encourage network building. Hotspots mine the cryptocurrency HNT, which can be used to pay for access to the network for your sensors and devices. There are almost over 200,000 hotspots worldwide, get on board now!
RAK Wireless is a Chinese company developing advanced IoT technologies and pioneering products in the LoRa/Internet of Things (IoT) market with their developer modules/kits and LoRaWAN gateways.