COVID-19 Status: We're still shipping but on a reduced schedule. More details
Back

All Products

LoRaWAN Gateways

Outdoor LoRaWAN gateways for the best possible LoRa coverage. Our range includes Tektelic's carrier-grade Macro, low-cost The Things Outdoor Gateway and the easily-installed LORIX One.

Indoor LoRaWAN gateways for quick and easy LoRa coverage. Our range includes the super-low-cost Things Indoor Gateway, Tektelic's Micro with 4G option, and Micro-Lite.

LoRaWAN Sensors

Home and office environmental sensors. Temperature, humidity, room presence and activity, and CO₂.

We stock a range of sensors for all applications from Elsys, Tekelic, Talkpool and mcf88.

Monitor motion, desk and room occupancy, and door and window opening with our range of smart building sensors.

We stock a range of sensors for all applications from Tekelic, Elsys, Talkpool and mcf88.

Monitor outdoor temperature, humidity and particulates with our robust outdoor environmental sensors.

Our sensors from mcf88 are designed for long-term use, even in the harsh outdoors!

Dev Tools

LoRaWAN development boards, including the Things Uno and Pi Supply Raspberry Pi, Arduino and micro:bit shields and HATs.

We also stock Otii by Qoitech, a great development tool for low-power hardware development.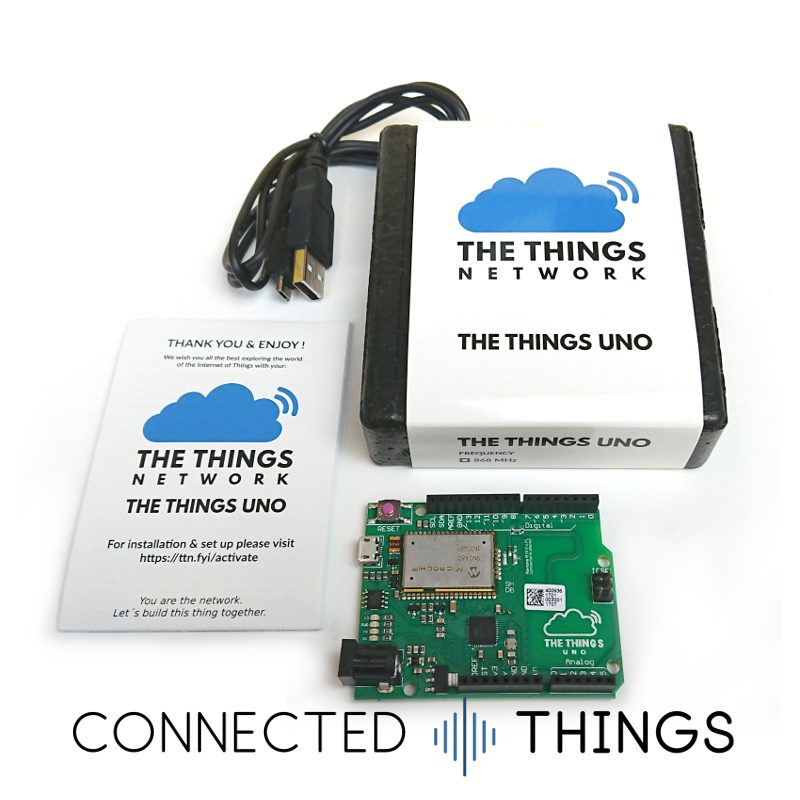  
The Things Uno Development Board

We deliver globally via FedEx
The Things Uno
The Things Uno is an Arduino compatible development board that makes it easy to prototype LoRaWAN devices. Using the open source Arduino API and the Things Network library, you can be up and running in minutes.
The board is Arduino Leonardo compatible, and can use Arduino shields to expand its capabilities. The Things Uno has a microcontroller and uses the popular Microchip RN2483 module for LoRa connectivity, through the on-board antenna. You have all you need to start experimenting with LoRa!
See the Things Network docs:
Key Features:
Arduino Leonardo compatible
EU868 LoRaWAN band
TTN library provided to get started quickly
Integrated Microchip RN2483 with embedded LoRaWAN stack
Supports LoRaWAN Connections and LoRa MAC P2P modes
Includes footprint for u.FL connector to add an external antenna
Open hardware design
More information and guides
You might also like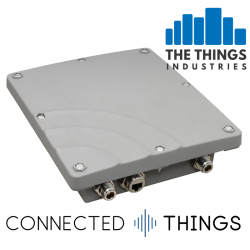 Price
£370.00
VAT included
£370.00 VAT excluded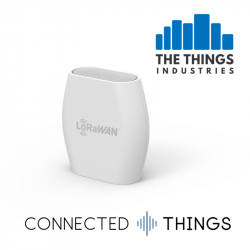 Price
£65.00
VAT included
£65.00 VAT excluded