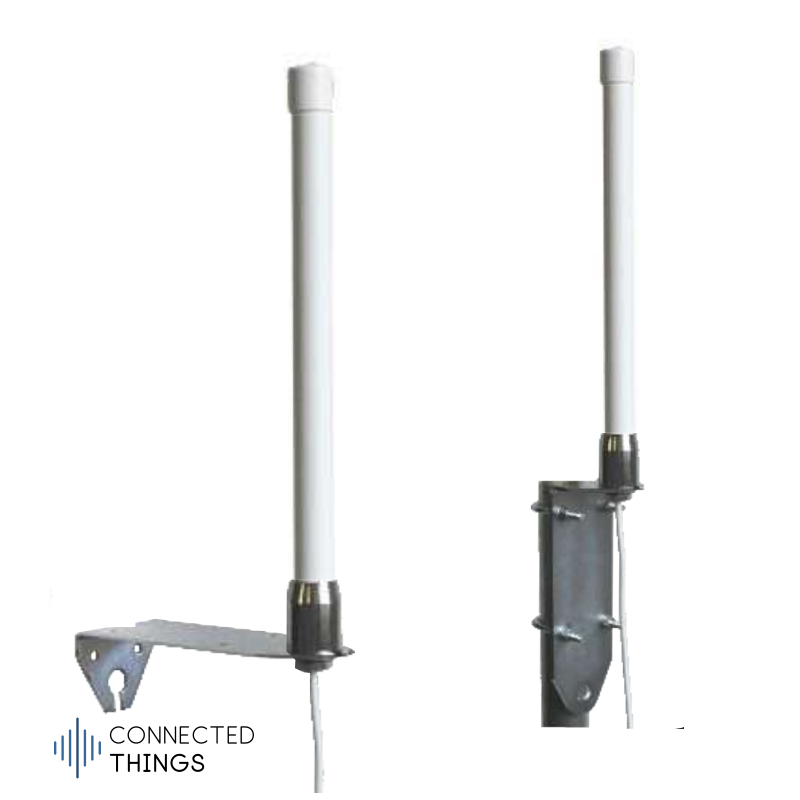  
Sirio SCO-868-6 Outdoor LoRa Gateway Antenna 6 dBi

We deliver globally via FedEx
Sirio SCO-868-6 Outdoor LoRa Gateway Antenna 6 dBi
This top quality antenna from Sirio is sure to give you the best performing gateway!
This Sirio SCO-868-6 replaces the popular OMNI 900 antenna, and Sirio has tweaked their design for even better gain and smaller size.
The SCO-868-6 is 770mm long, and gives a gain of around 6dBi of gain at 868MHz, a perfect match for LoRaWAN gateways and Helium miners.
This is an omni-directional, co-linear dipole antenna, in a fibreglass tube. It's supplied with Sirio's new multi-functional fixing bracket for installation on a pole or wall. This is a solid bracket that can be fitted in different orientations for flexibility.
Connectors and cables
The antenna features a female N connector. We have a variety of cables available to connect this antenna to your gateway or Helium hotspot, you can add one above when you add the antenna to your basket.
For most Helium miners, including the Seeed SenseCAP M1 and RAK Miner you will need an N-Male to RP-SMA Male cable.
See also our cables section for the full selection of types and lengths.
Features
Electrical Data
Type
2 x 1/2 λ Colinear Dipole
Frequency Range
868-870 MHz
Impedance
50 Ω
3 dB Beamwidth Horizontal
H-plane 22°
Radiation Angle
0°
Polarization
Linear Vertical
Max gain
4.1 dBd - 6.2 dBi
Max Power
20 Watts (CW) @ 30° C
Connector type
N-type Female

Mechanical Data
Mounting
Wall or pole mount included
Mast/pole mount
Accepts 35-42mm diameter pole, U-bolts included
Materials
Fiberglass, Chromed brass, PCB
Wind Load / Resistance
41 N @ 120 Km/h / 75 mi/h
Wind Surface
0.03 m2
Height (approx.)
770 mm
Weight (approx.)
490 gr
Operating Temperature
-40° C to +80° C