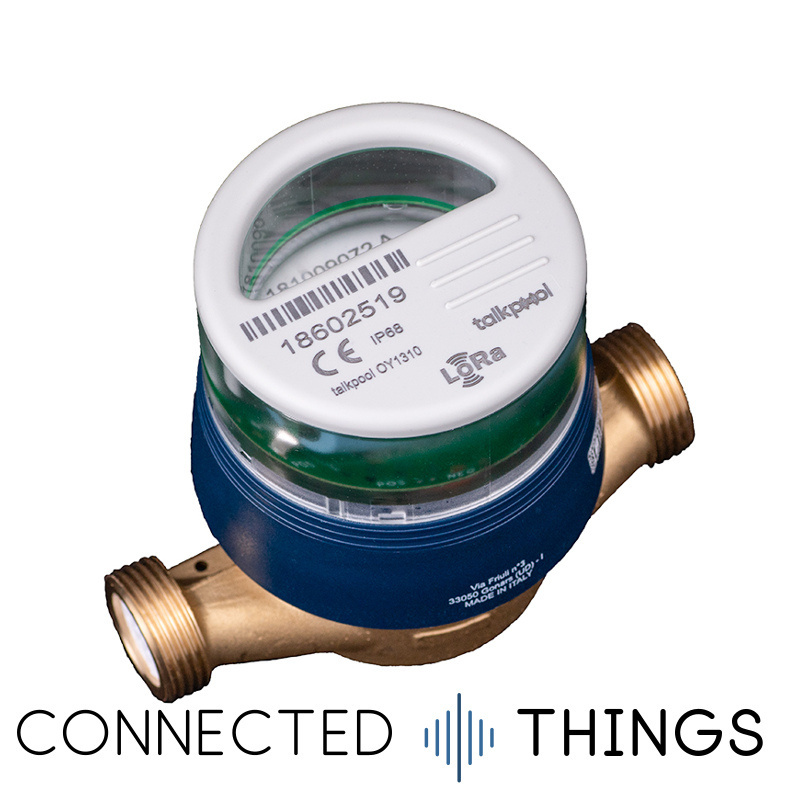  
Talkpool OY1310 Single-jet LoRaWAN Smart Water Meter - DN15 (Red)

We deliver globally via FedEx
Talkpool OY1310 Single-jet LoRaWAN Smart Water Meter - DN15 Hot (Red)
Talkpool's OY1310 Smart Water Meter sensor is supplied with a B-Meters GSD8-RFM water meter and simply clips together to form a complete smart meter.
OY1310 is an IP68 rated unit, designed for large-scale deployments. It can be configured over LoRaWAN downlinks to change reporting intervals and alarms.
The smart meter has built in functions for leak-detection, monitoring for continuous, low level, water flows. The alarms can all be configured and reset over LoRaWAN, so once the unit is installed it can be entirely managed remotely.
The water meter is available in cold or hot water versions and different pipe sizes, DN20 Cold (Blue), DN15 Cold (Blue) & DN15 Hot (Red) - see the related products above.
A review from Carbon Counter shows a OY1310 installed monitoring water usage at a farm, and shows some of the data produced.
Applications:
Sub-tenant metering
Leak detection
Smart building maintenance and monitoring
Key Features:
Includes B Meters GSD8-RFM Single jet water meter
Anti-magnetic fraud protection
Human readable with eight numeric rolls
Suitable for hot water
Long-life battery, completely waterproofed
Class A LoRaWAN® stack - EU868 band
Over the air (OTAA) & personalization
DN15 - Male 3/4" BSP
Certified to MID 2004 /22/CE up to the range R160-H/R50-V, ISO 4064 and OIML R49 compliant
Configuration
OY1310 can be reconfigured over the air by sending downlinks on port 1.
It's possible to change reporting invervals and alarm settings, see the Docs & Downloads tab for more on this.