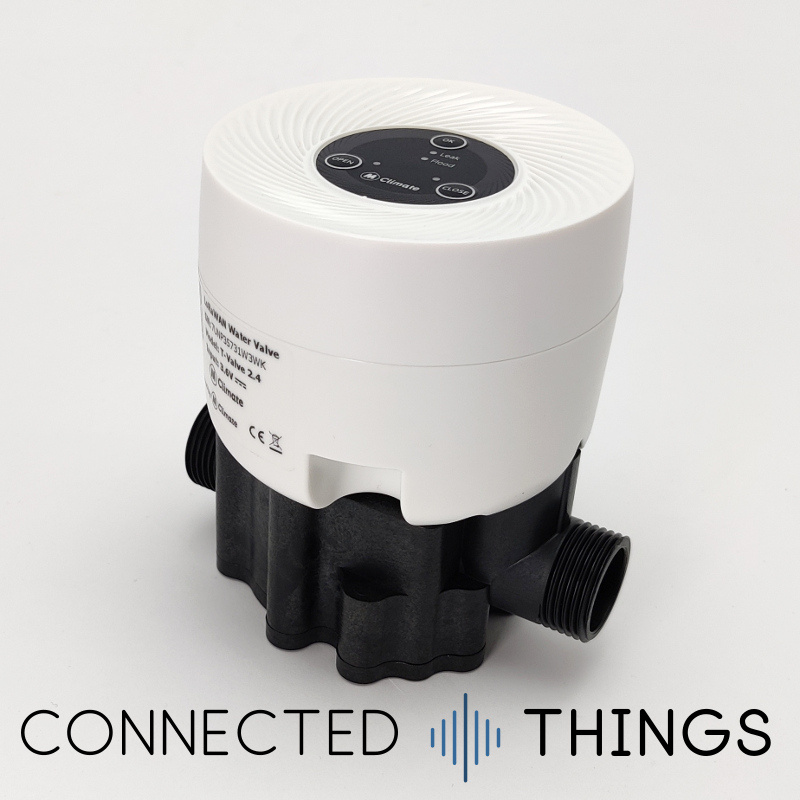  
MClimate T-Valve LoRaWAN Water Valve

We deliver globally via FedEx
MClimate T-Valve LoRaWAN Water Valve
Remote control your water supply!
MClimate's T-Valve is an integrated smart water valve that allows control of water supplies via LoRaWAN.
The T-Valve features a built-in solenoid valve, temperature sensors and LoRaWAN interface all neatly packaged with a battery in a waterproof enclosure. The T-Valve features buttons and LEDs for manual control, as well as a tamper alarm and buzzer for warnings and feedback.
Using standard 3/4" G threads, it's easy to install the T-Valve in homes, offices or industrial sites and the unobtrusive design and compact size means it won't stick out or take up lots of room.
With a battery life of up to 10 years, the T-Valve gives confidence it'll be powered and ready to respond when you need it.
The T-Valve has many applications, including:
flood prevention - turn off water supplies if a leak is detected
freezing pipes - turn off water, or conversely run water, to avoid pipes freezing
restricting water to empty buildings - disable water to unoccupied buildings to avoid wastage
Key Features:
DN20 size, 3/4" G thread (BSPP / ISO 228 / DIN 259)
Supplied with built-in C-size lithium battery
LoRaWAN 1.0.3, Class A - EU868 band
Buttons for manual control
LED and buzzer feedback
Two sensors for water and ambient temperature
Housing and magnetic tampering detection
Operating pressure range 0.05MPa - 0.08MPa
105 x 117 x 90.8mm, 550g weight
CE-certified and rated for use with drinking water