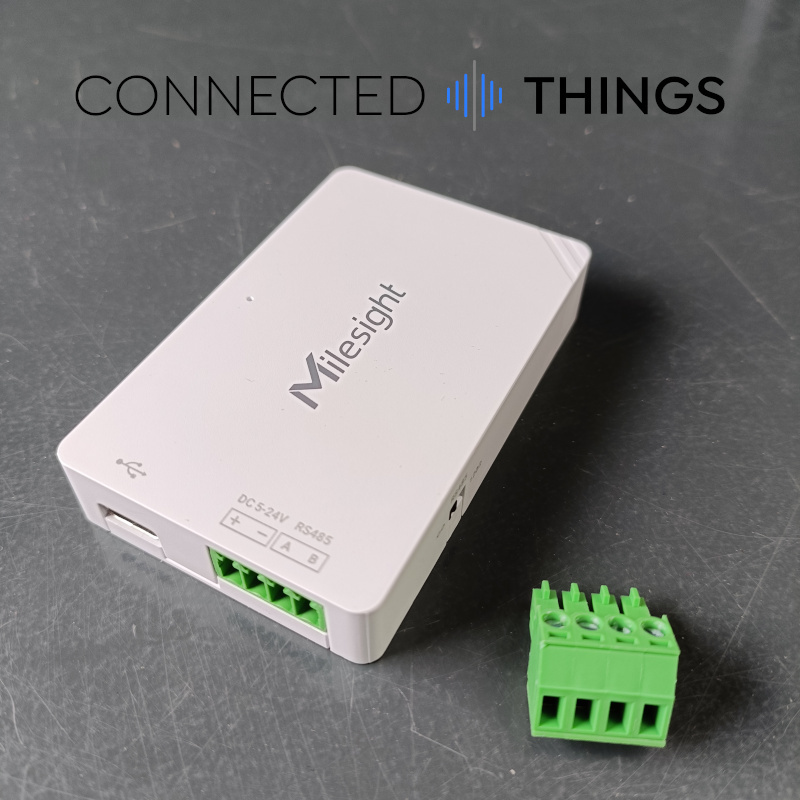  
Milesight UC100 Modbus RTU RS485 to LoRaWAN Controller - EU868

We deliver globally via FedEx
Milesight UC100 RS485 / Modbus Interface - EU868
Milesight's UC100 RS485 interface is designed for data gathering from Modbus RTU devices, including electricity meters, industrial sensors, heat meters and more. Modbus RTU is a common industrial protocol, and the UC100 is Milesight's latest and smallest transceiver.
The device can be configured to collect data from up to 16 Modbus registers, and this can be configured via USB-C using the Milesight Toolbox Windows tool. The unit supports RS485 devices at 1200 to 115200 baud, with configurable parity and stop bits.
Connecting to Modbus devices is easy via the simple pluggable terminal block connections, and the unit features a built-in switchable termination resistor to simplify wiring. UC100 is powered by 5-24V DC on the terminal block, or by the included USB-C power supply.
A key advantage of the UC100 is size, it's a tiny unit at just 70 x 45 x 13 mm, making it easy to fit into meter cupboards and tight enclosures, and it's light enough to be double-sided-taped for easy mounting.
Key Features:
EU868 LoRaWAN Band - Class C
Supports collecting from 16 Modbus registers
Configurable reading interval
5-24V DC or USB-C power, drawing <0.5W
Configuration by USB-C
IP30, enclosure
Size: 70 x 45 x 13 mm
Temperature range: -20°C to +60°C