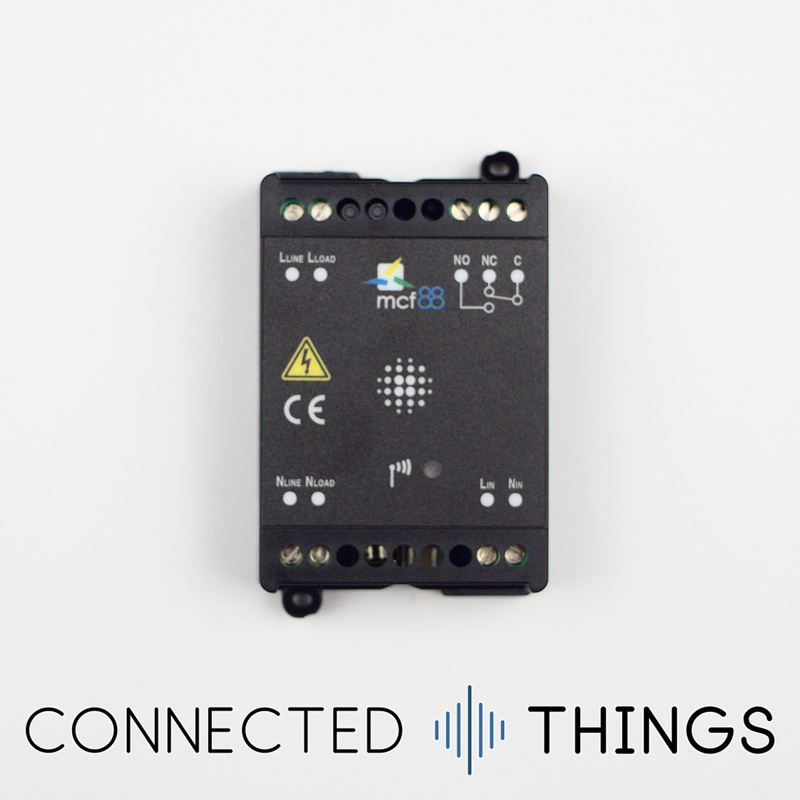  
Enginko LoRaWAN Single-Phase Energy Meter with I/O

We deliver globally via FedEx
Enginko LoRaWAN Single-Phase Energy Meter with I/O
Part of Enginko's range of industrial LoRaWAN devices, this compact electricity meter can monitor and report the power usage of a device, as well as remotely switching the device power on/off.
The unit can measure the power usage of a 16 Amp load, and has a relay output to switch up to 8A.
The meter reports the instantaneous reading of active, reactive and apparent power, voltage and current, allowing for many measurement and control industrial applications.
Key Features:
Metering of a 230VAC 16Amp Load (Class 0.2)
Instantaneous reading of active, reactive and apparent power, voltage and current
One opto-isolated input, capability 230VAC
One relay output with COM, NO, NC contacts for up to 8A @ 230VAC
Powered directly from the mains
Dimensions: 53.4 x 87.2 x 25mm
Configuration via easy-to-use NFC Android app
Easy-to-use configuration software provided to set up your device
Class C LoRaWAN® stack - EU868 band
Working temperature range -10 to +70°C
Powerful ARM Cortex M0 with RTC
128 bit AES Encryption
Applications:
Energy metering
Powerline quality measure
Monitoring of a remote input
Remote appliance power control