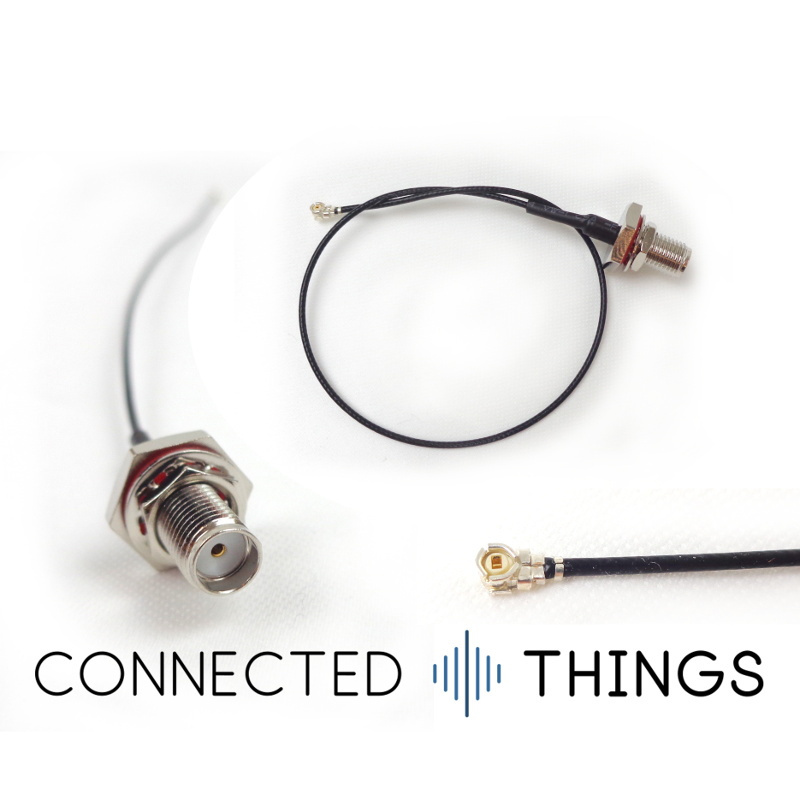  
UFL to Female SMA Bulkhead Pigtail

We deliver globally via FedEx
Building LoRa nodes or gateways? Our SMA -> Hirose U.FL cables are the neatest way to get your RF signal through your enclosure.
These cables are 200mm long and made of high-performance 1.13mm micro coaxial cable. The cables feature a Female SMA bulkhead connector, including a waterproofing o-ring for outdoor applications. The SMA connector has an included nut and washer so you just need to drill a hole in your enclosure, pass the connector through, add the washer and nut and tighten it up.
You can add one of our swivel antennae directly to the SMA connector, or run a cable from the connector to an outdoor antenna.
The U.FL connector mates with many common gateway boards and is a simple press-fit.