Back

All Products

LoRaWAN Gateways

Outdoor LoRaWAN Gateways

£370.00

VAT included
£370.00 VAT excluded

£370.00

VAT included
£370.00 VAT excluded

£465.00

VAT included
£465.00 VAT excluded

Indoor LoRaWAN Gateways

£75.00

VAT included
£75.00 VAT excluded

£75.00

VAT included
£75.00 VAT excluded

£282.40

VAT included
£282.40 VAT excluded

Indoor LoRaWAN Gateways

£125.00

VAT included
£125.00 VAT excluded

£215.00

VAT included
£215.00 VAT excluded

View all gateways

LoRaWAN Sensors

Sensor

£58.00

VAT included
£58.00 VAT excluded

Sensor

£68.00

VAT included
£68.00 VAT excluded

Sensor

£165.00

VAT included
£165.00 VAT excluded

Sensor

£225.00

VAT included
£225.00 VAT excluded

Sensor

£36.00

VAT included
£36.00 VAT excluded

Sensor

£35.00

VAT included
£35.00 VAT excluded

Sensor

£38.50

VAT included
£38.50 VAT excluded

Sensor

£36.00

VAT included
£36.00 VAT excluded

Sensor

£35.00

VAT included
£35.00 VAT excluded

Sensor

£38.50

VAT included
£38.50 VAT excluded

Industrial Devices

Sensor

£96.00

VAT included
£96.00 VAT excluded

Sensor

£240.00

VAT included
£240.00 VAT excluded

Sensor

£105.00

VAT included
£105.00 VAT excluded

Sensor

£140.00

VAT included
£140.00 VAT excluded

Sensor

£252.00

VAT included
£252.00 VAT excluded

Sensor

£235.00

VAT included
£235.00 VAT excluded

Sensor

£177.00

VAT included
£177.00 VAT excluded

Sensor

£280.00

VAT included
£280.00 VAT excluded

Antennae

Antennae

£60.00

VAT included
£60.00 VAT excluded

Antennae

£75.00

VAT included
£75.00 VAT excluded

Cable

£12.00

VAT included
£12.00 VAT excluded

Antennae

£37.50

VAT included
£37.50 VAT excluded

Antennae

£53.00

VAT included
£53.00 VAT excluded

Antennae

£55.00

VAT included
£55.00 VAT excluded

Antennae

£12.00

VAT included
£12.00 VAT excluded

Antennae

£9.00

VAT included
£9.00 VAT excluded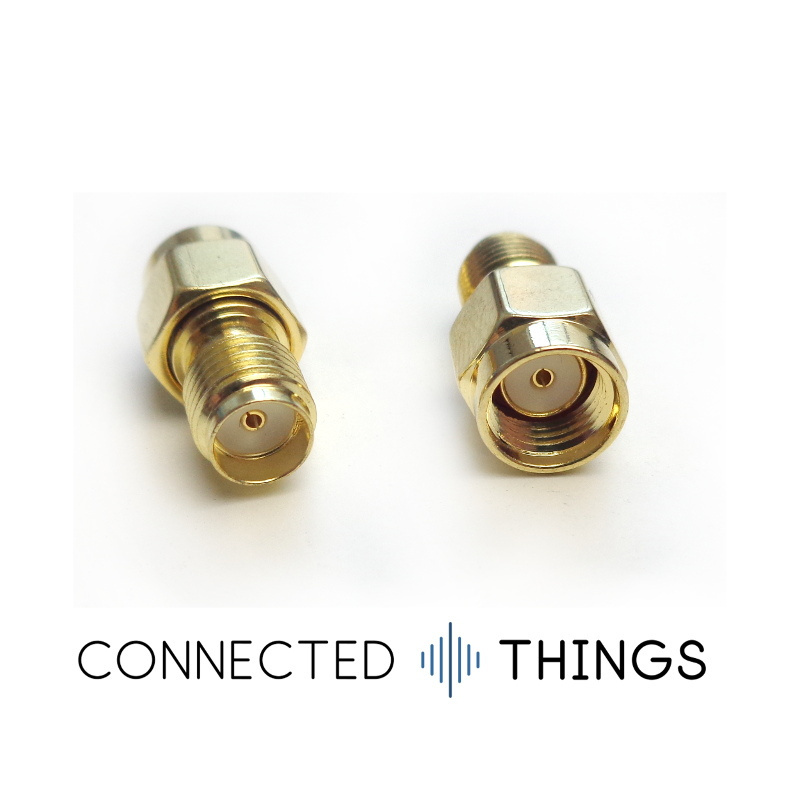  
RP SMA Male to SMA Female Adaptor

We deliver globally via FedEx
The great thing about standards is there's so many of them. By this measure RF connectors standards are some of the best, there are millions of permutations!
SMA connectors have a particularly common problem as not only are there are male and female connectors, we also have Reverse Polarity (RP) Male and Female to contend with.
This adaptor has RP SMA Male and SMA Female ends, so can sit in between male antenna and RP-Female gateway.
If you're not sure about your gateway or antenna, throw one of these into your order to make sure you're covered!