Band: EU868
Helium Enabled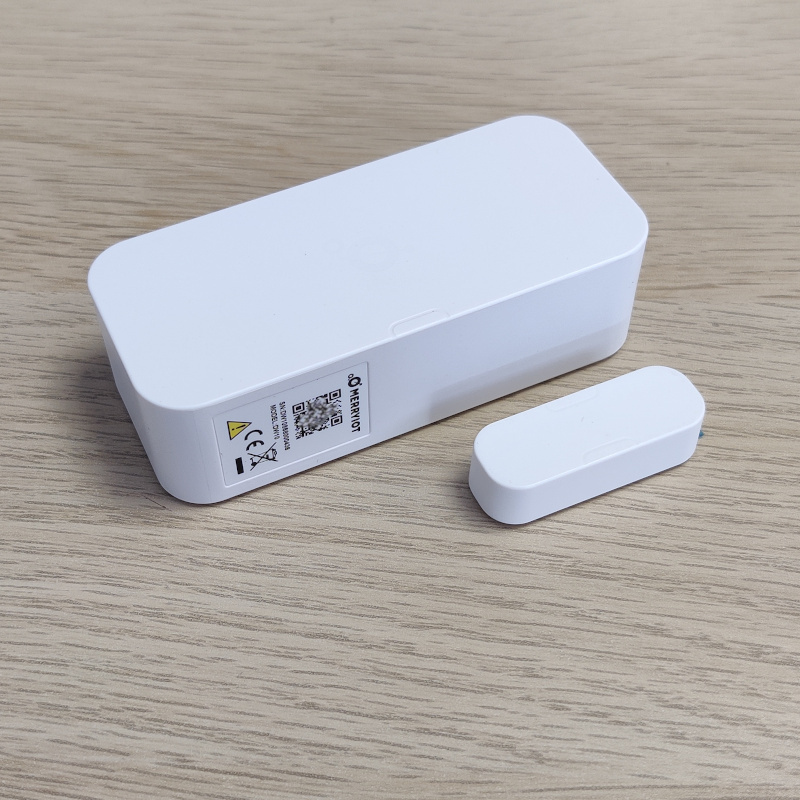  
Browan MerryIoT Door/Window Sensor EU868 - Helium Enabled

We deliver globally via FedEx and hold stocks ready for immediate shipment
Browan MerryIoT Door/Window Sensor
Browan's new MerryIoT range of LoRaWAN sensors includes this compact Door/Window sensor. The sensor uses a magnetic switch to detect open doors and windows, mailboxes or even pet doors! It also reports temperature and humidity, and also has vibration and tamper alert functions.
The sensor has a simple reporting mechanism, it sends an uplink message on every state transition - when the door is opened or closed. The sensor will also send a packet once every six hours, if no events have occurred, so you can detect the sensor is still operating. This timing is configurable by downlink.
Battery usage will vary depending on how often the sensor transmits, but you should expect years of service on a low-traffic door/window. The sensor is powered by two 1/2 AA-size Lithium batteries (included).
The vibration sensor and tamper alert can also be configured, see the Reference Manual in the Docs & Downloads tab for full details.
Product version
This version of the sensor is pre-configured with the MerryIoT app, this runs on Helium and includes three years of free Helium network service to get you up and running straight away!
The same sensor is also available supplied with LoRaWAN keys for use on any LoRaWAN Network Server. Buy that version to use the sensor on The Things Network, Loriot or on Helium using your own application. Get the keys version of the sensor here
Key Features:
Powered by 2x 3.6V ½AA Li-SOCl2 2400mAh batteries (included)
Up to five year battery life
90 x 40 x 15mm unit size
40 x 15 x 10mm magnet size
LoRaWAN 1.0.3 - EU868 band
Reports Temperature and Humidity
Accelerometer with configurable sensitivity
Tamper detection
IP40 indoor enclosure
Other MerryIoT Products
We stock other MerryIoT devices, including:
Door/Window sensors
Leak/flood sensors
Motion sensors
The Merry IoT Helium Miner
These are available in EU868 and US915 bands and supplied with keys or Helium-enabled, see all the MerryIoT devices here!