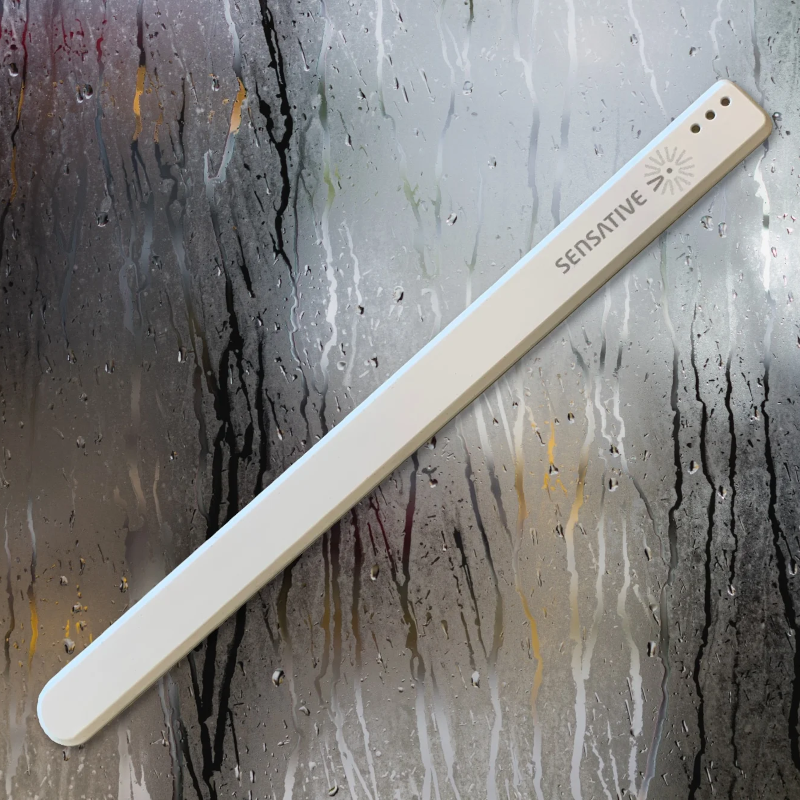  
Sensative Strips Multi-sensor +Comfort
Sensative Strips sensor for t and RH

We deliver globally via FedEx and hold stocks ready for immediate shipment
Strips MS +Comfort
With its low power consumption and long battery life of up to 10 years, it is the ideal choice for any professional indoor IoT application. With the MS +Comfort's precise measurement, you can get a great overview of the climate in your property. 
Strips is a multi-sensor, featuring humidity, temperature, and light (LUX) measurement, as well as a magnetic open/close sensor (suitable for applications such as window or door monitoring).
All this is packed into a slim, discreet design - just 3mm thick. The great aesthetics and easy mounting makes it the sensor of choice for architects and design conscious tenants.
Configuration and network support
Sensors are delivered with LoRaWAN keys for use on any network server. The device s are compatible with The Things Network, Loriot, Chirpstack, Helium and more.
The sensor is configured by LoRaWAN downlink payload. Sensative provide a web based tool to generate downlink payloads for sensor configuration.
Decoders are available natively in TTN/TTI via the device repository and also as a command line tool from Sensative.
Key Features:
Humidity +/- 3% RH
Temperature +/- 0.40°C (0.72°F) accuracy
Light 1-64000 LUX
LED indication
Sensor memory
Time-based reporting
Deviation based reporting
Ultra-thin (3mm/0.12in) design
Up to 10 year battery lifetime
Dimensions 195*15*2.98 mm
Temperature Range -30°C to + 60°C ( -22°F to +140°F)