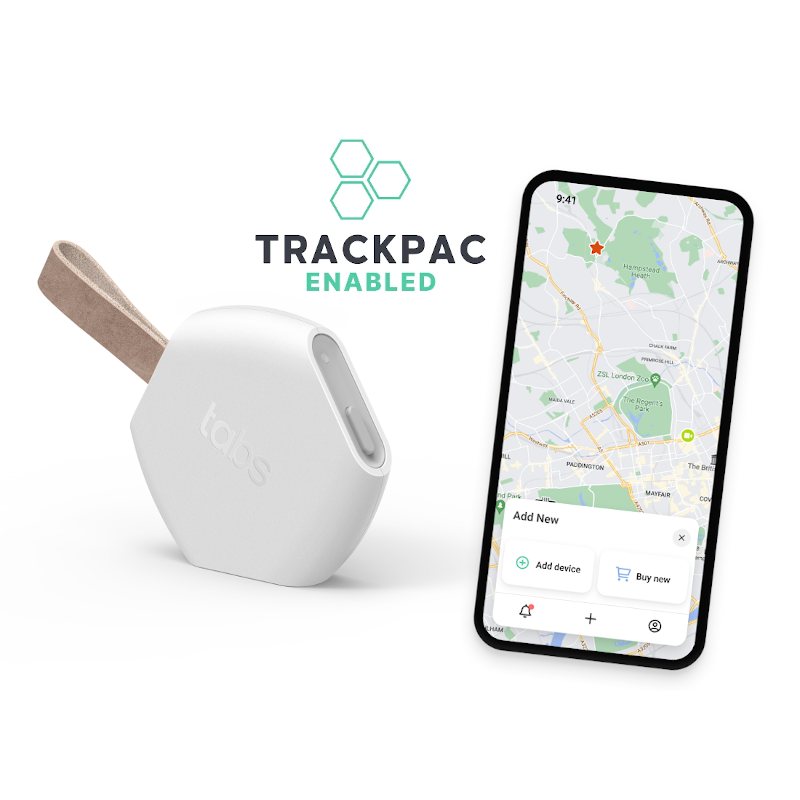  
Tabs Object Locator LoRaWAN GPS Tracker - with Trackpac EU868

We deliver globally via FedEx and hold stocks ready for immediate shipment
Tabs Object Locator LoRaWAN GPS Tracker - with Trackpac EU868
This tiny GPS tracker is designed for attaching to bags and cases. It sends back the current location over LoRaWAN, at regular intervals while the unit is moving.
The Object Locator has a rechargable battery, using USB-C to charge. It features a button to trigger an uplink, and to turn the unit on/off.
This product is Trackpac enabled. Trackpac uses the Helium network to provide coverage for your trackers, and gives you an easy to use mobile app to track your device locations. It's the easiest way to track!
The device comes pre-configured to work with Trackpac, just download the Trackpac mobile app and then scan the QR code on the tracker to register it. You even get a month free Trackpac service to get you started!
Want to use this device with something other than Trackpac? You can also buy it devivered with LoRaWAN keys, for use on any network server.
Key Features:
Small: 50mm x 20mm x 50mm
Light: 28 grams
4.2V LiPo 540mAh battery
EU868 LoRaWAN band
IP 64 enclosure
Includes USB A->C charging cable
Connects to Trackpac
About Trackpac
Trackpac uses the Helium network, a long distance radio network to track belongings, cars, bikes, pets and more, in real time.
Using Helium provides great coverage for a low annual cost. You don't need to know anything about Helium to use Trackpac, they take care of connecting your device to the network.
You can check Helium coverage in your are using the Helium Explorer. No coverage in your area? Buy a Helium miner and expand the network!