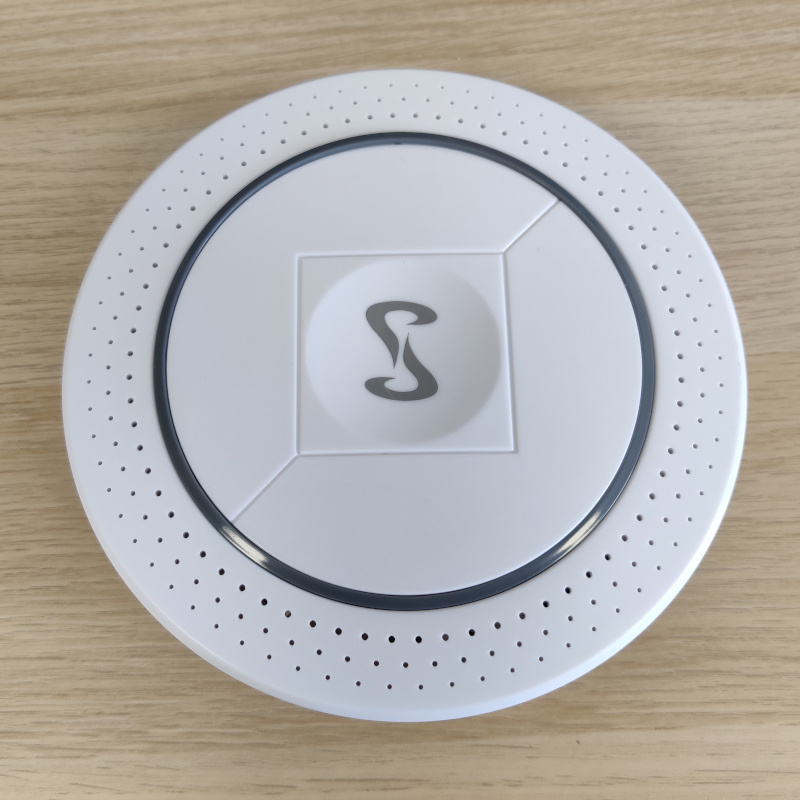  
Synetica enLink IAQ-C - LoRaWAN Indoor Air Quality Monitor

We deliver globally via FedEx and hold stocks ready for immediate shipment
Synetica enLink IAQ-C - LoRaWAN Indoor Air Quality Monitor
Synetica's ENL-IAQ-C is a fully-featured indoor ari quality monitor. It measures temperature, humidity, barometric pressure, CO2, VOCs and particulate matter - giving a full overview of your indoor environment.
The unit is built for accuracy - it meets the WELL standard for air quality monitoring. The particulate matter sensor is MCERTS certifiet and gives accurate measurements of PM1, PM2.5, PM4 and PM10.
ENL-IAQ-C can be powered from 4x AA Lithium 3.6V batteries - giving a batteriy life of around two years. It can from an external power supply, for indefinite run time.
The unit is in a compact 168mm diameter enclosure, which can be wall or ceiling mounted using the supplied moutning plate.
Key Features:
EU868 LoRaWAN band
Measures PM1, PM2.5, PM4 and PM10 particulates
CO2 range of 0-5000ppm
Reports VOCs as an IAQ value between 0-500
Measures Temperature, Humidity and Pressure
External PSU, or 4x AA 3.6V batteries
Decoders
The Synetica decoder GitHub repo includes TTN and Chirpstack style decoders, as well as payload descriptions and an online JS decoder to easily test uplinks.