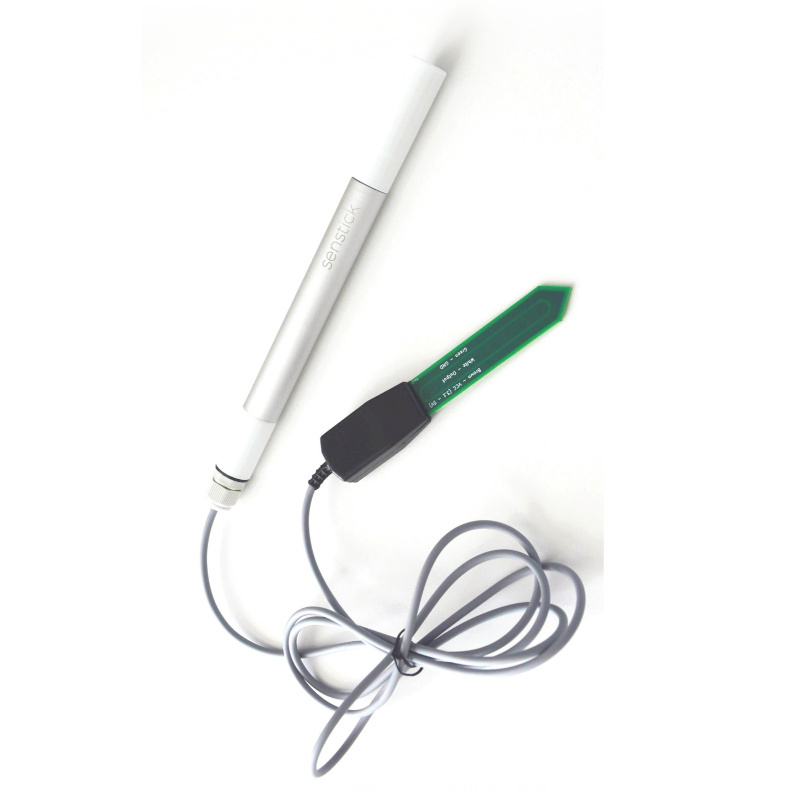  
Senzemo SSM30 Senstick Soil Moisture Probe

We deliver globally via FedEx and hold stocks ready for immediate shipment
Sensedge Senstick Soil Moisture Probe
Senzemo's Soil Moisture Probe is a variant of the Senstick with a soil moisture probe. The SSM30 the Volumetric Water Content (VWC) of the soil, and the current air temperature. The sensor is built into a custom aluminium tube and is full outdoor rated.
The Senstick is powered by two standard AAA batteries for up to five years of battery life. It's configured via NFC for easy deployment. It can also be reconfigured over-the-air to change settings after it's installed.
Key specifications:
EU868 LoRaWAN band, v1.0.3
15km range (LOS)
1.5 metre probe cable
Powered by 2x AAA batteries
Up to 5 years of operation
Indoor and outdoor use
High and Low parameters alarm values
Battery level feedback
Configuration via NFC or over the air
Easy to install with mounting kit
Engineered and made in EU
Mounting Bracket and Shield Options
Senstick can be optionally provided with a wall mount bracket. Just choose the option you require when adding the Senstick to your basket above.
The mounting bracket is a discreet plastic holder for the Senstick that simply sticks to the wall with double-sided tape (included). For even tougher mounting on uneven or damp walls there are two screw holes to fix it with.
The weather shield option provides a screen to help reduce the effect of sunlight hitting the sensor and give more accurate temperature readings.