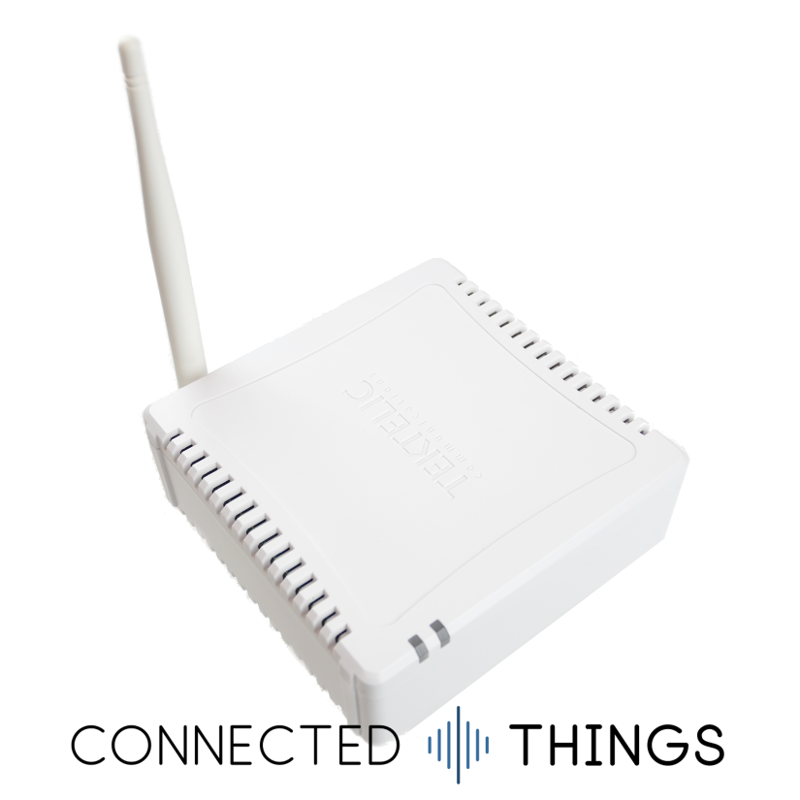  
TEKTELIC Kona Micro IoT LoRaWAN Gateway

We deliver globally via FedEx and hold stocks ready for immediate shipment
TEKTELIC Kona Micro Indoor Gateway
The Kona Micro is a small but powerful LoRaWAN gateway. This gateway is designed for enterprise and industrial use, whether your application is in smart buildings or industrial monitoring, this gateway gives a highly reliable LoRa network service.
In addition to Ethernet backhaul, the Kona Micro gateway has an optional 3G/4G modem allowing it to use a mobile network for connectivity. Simply add your own SIM card, or choose our network service option, and the unit can use the mobile network exclusively, or as a fall back when the Ethernet network is unavailable.
The Kona Micro is also available with a battery backup option, this allows the gateway to run for four hours without mains power. Combined with 3G/4G networking and you have a highly resilient LoRa network.
Tektelic gateways can be configured to run on public LoRaWAN networks, like the Things Network, or private networks including LORIOT and The Things Industries private instances.
Key Features:
Eight channel, EU868 band
27 dBM transmit power
Low power, <7 Watts;
Compact size, 115 x 115 x 40 mm
Optional integrated 3/4G modem
Optional battery backup
View the Tektelic KONA Micro datasheet
Configuration and network server support
The Kona Micro Gateway can be configured for any network server using the KonaFT tool, additional information is here:
This guide to configure for The Things Network
A bridge is available for ChirpStack (LoRaServer)
It can be configured as a Semtech packet forwarder for other networks, we can pre-configure the gateway for you if you choose our Simple Setup Service when you purchase.
Included in the box:
KONA Micro Gateway
Indoor antenna
12V power supply, UK or European
Ethernet cable for network connection
Setup service and larger deployments
The gateway features a command line interface to configure your LoRaWAN and network settings. We can also pre-configure the gateway for you as part of our simple set up service. If you buy your gateway using this option we'll get in touch to get the networking details from you and configure your unit before we ship it to you.
We can pre-configure the device to connect to the Things Network, or any other LoRaWAN network, as soon as you take it out of the box!
We can also support large deployments of Tektelic gateways, including configuration, shipping directly to end users and more. Contact us for more information.