Bands: EU868, IN865, RU864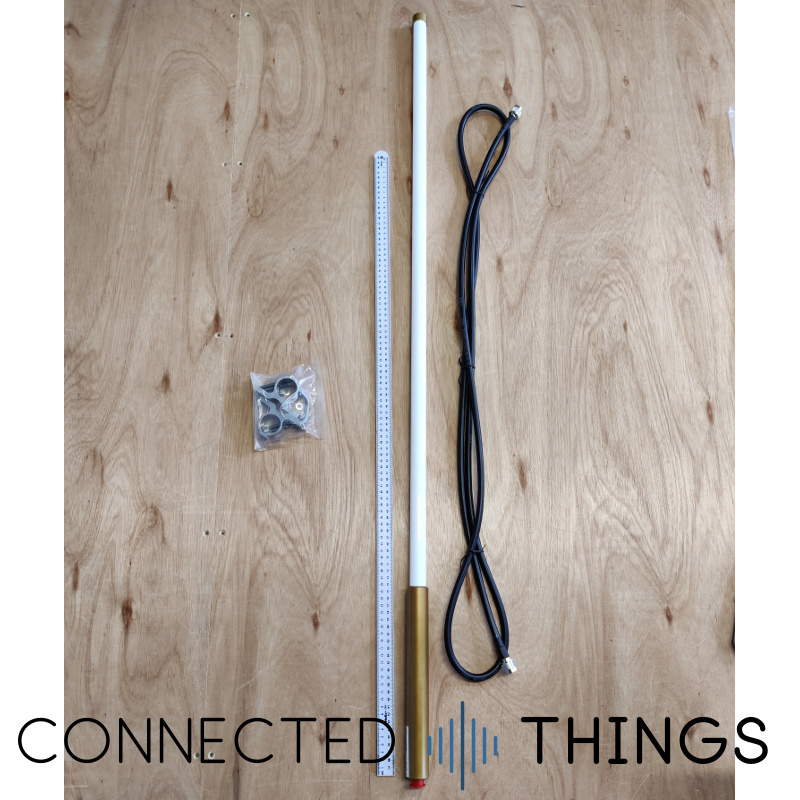  
Browan 8dBi Outdoor Gateway Antenna - 868 MHz

We deliver globally via FedEx and hold stocks ready for immediate shipment
Browan 8dBi Outdoor LoRaWAN Gateway Antenna 868MHz
Browan's outdoor gateway antennae are designed to give your LoRaWAN gateway peak performance.
This omni-directional antenna gives 8dBi of gain to give your LoRaWAN gateways top performance in towns and cities, or out in rural locations. The gateway is supplied with:
three metre long N-Male -> N-Male cable, or a substitute chosen from the list above
a robust pole-mounting bracket
This antennae is suitable for all LoRaWAN gateways and networks, including The Things Network, Helium, Loriot and more. Make sure your gateway gain is configured correctly to avoid transmitting at too high a power for your country's regulations.
We particularly like this antenna's mounting kit - it's more robust than many we've seen at this price point.
Gateway Compatibility
This antennae is suitable for all LoRaWAN gateways, using the appropriate cable. We supply various cable types and lengths to suit different gateways and positions. You can choose to swap the default 3m N-Male -> N-Male cable for another when adding the antenna to your basket. Some suitable cables for different gateways are listed here, but please check yours first!
Gateways with N-Female connectors
Require an N-Male cable, the included 3m cable is correct, or choose a different length.
The Things Outdoor Gateway
TEKTELIC Macro / Enterprise
Gateways with RP-SMA Female connectors
Require an RP-SMA-Male to N-Male cable.
Laird Sentrius
RAK Helium Miner
TEKTELIC Micro / Micro Lite
Features
| | |
| --- | --- |
| Frequency Range | 862-870 MHz |
| Impedance | 50 Ω |
| Bandwidth | 10 MHz |
| Vertical Beamwidth | 16° |
| Polarization | Linear Vertical |
| Max gain | 8 dBi |
| Max Power | 100 Watts |
| Connector type | N-Female |
| Mast/pole mount | Accepts 38-50mm diameter pole, U-bolt included |
| Materials | Fiberglass radome, brass connector, aluminium cover and steel pole mount |
| Wind Load Resistance | 120 mph |
| Height (approx.) | 1310 mm |
| Operating Temperature | -30° C to +70° C |
Other bands and gains
Other Browan antennae in this range are available for different bands and with various gains: