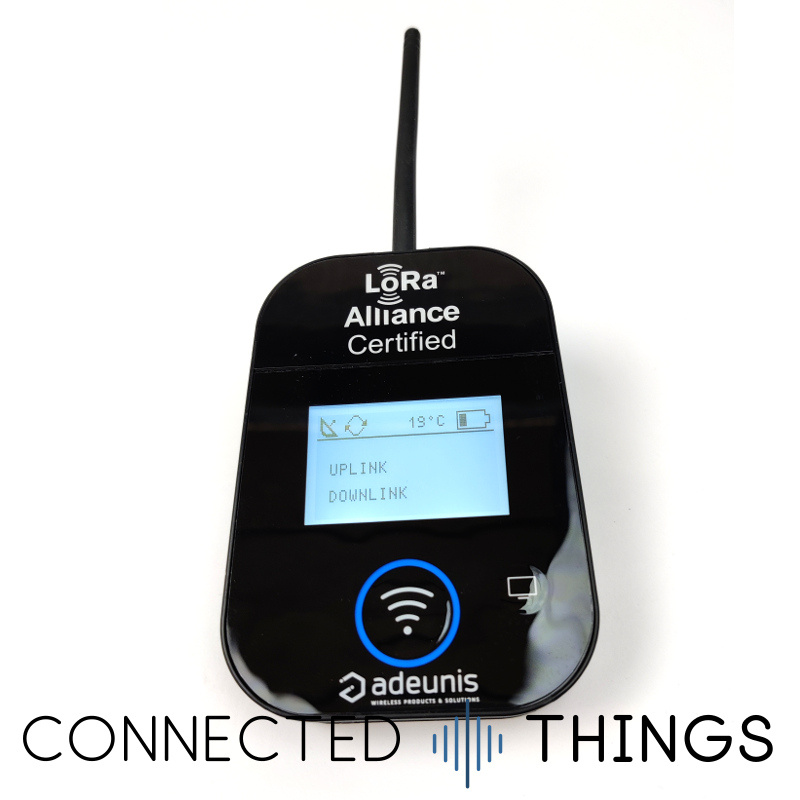  
Adeunis Field Test Device LoRaWAN Network Tester - AS923

We deliver globally via FedEx and hold stocks ready for immediate shipment
Adeunis Field Test Device LoRaWAN Network Tester
Installing a new gateway and want to test your coverage? The Adeunis Field Test Device makes this simple!
The FTD transmits confirmed uplinks to trigger a downlink from the LoRaWAN network server, and gives you an immediate readout of your signal strength. You can verify your gateway and antenna is installed and configured correctly while you're still on site. The interface is easy to use, especially handy when you're standing on a ladder.
The tester has GPS built in so you can map your network performance and find the best locations for your sensors. The unit can also be connected to your Android phone or Windows laptop for configuration and download historical data.
Key Features:
AS923 LoRaWAN Band
LoRaWAN v1.0.1 compliant
Compatible with all LoRaWAN networks
Built-in rechargeable battery
Micro-USB connection for charge and configuration
Transmit power of 14dBm (25mW)
Receive sensitivity down to -140 dBm in SF12/CR4
Compact 186.2mm x 75.2mm x 22.8mm size
Lightweight at 140g
More information and guides