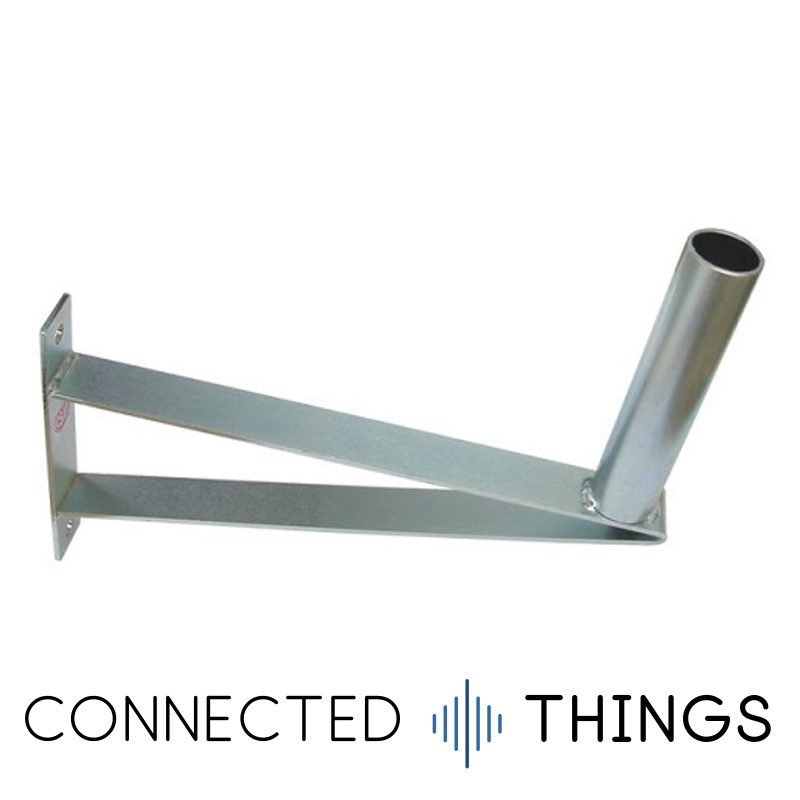  
300mm Antenna Wall Mounting Bracket

We deliver globally via FedEx and hold stocks ready for immediate shipment
300mm Antenna Wall Mounting Bracket
This great low-cost antenna wall bracket is ideal for mounting outdoor LoRaWAN antennae, sensors, and WiFi/4G devices.
The bracket is made from zinc galvanised 32x3mm steel bar with a 32mm tube section welded for mounting antennae. The welded construction makes it robut for many years of outdoor use.
These poles extend 300mm out from the wall, and are 150mm high, so are ideal for mounting to walls under roof eaves, or to building parapets to get get a good position for your antenna without needing to extensively modify your building or build a scaffold structure.
Our European supplier manufacturers these for us, and has years of experience in antenna mounting systems.
Key Features:
Extends 300mm from the mounting plate
32mm diameter steel tubing
175 x 32 x 3mm mounting plate
Hot-dip galvanised for long-life