COVID-19 Status: We're still shipping but on a reduced schedule. More details
Back

All Products

LoRaWAN Gateways

Outdoor LoRaWAN gateways for the best possible LoRa coverage. Our range includes Tektelic's carrier-grade Macro, low-cost The Things Outdoor Gateway and the easily-installed LORIX One.

Indoor LoRaWAN gateways for quick and easy LoRa coverage. Our range includes the super-low-cost Things Indoor Gateway, Tektelic's Micro with 4G option, and Micro-Lite.

LoRaWAN Sensors

Home and office environmental sensors. Temperature, humidity, room presence and activity, and CO₂.

We stock a range of sensors for all applications from Elsys, Tekelic, Talkpool and mcf88.

Monitor motion, desk and room occupancy, and door and window opening with our range of smart building sensors.

We stock a range of sensors for all applications from Tekelic, Elsys, Talkpool and mcf88.

Monitor outdoor temperature, humidity and particulates with our robust outdoor environmental sensors.

Our sensors from mcf88 are designed for long-term use, even in the harsh outdoors!

Dev Tools

LoRaWAN development boards, including the Things Uno and Pi Supply Raspberry Pi, Arduino and micro:bit shields and HATs.

We also stock Otii by Qoitech, a great development tool for low-power hardware development.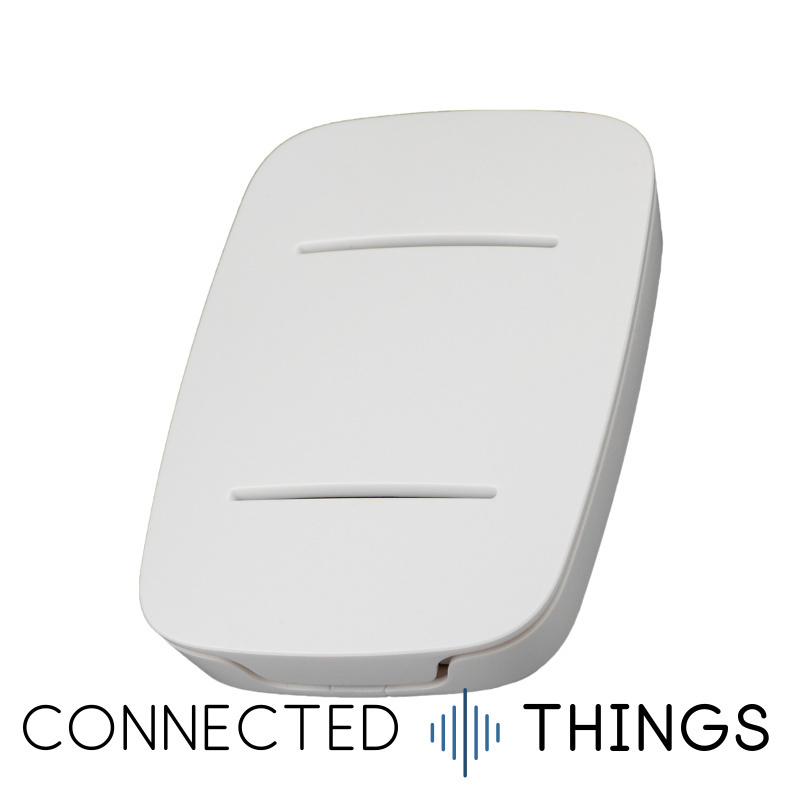  
Talkpool OY1210 LoRaWAN CO2 Sensor

We deliver globally via FedEx
Talkpool OY1210 LoRaWAN CO₂ Sensor
Talkpool's OY1210 LoRaWAN sensor measures temperature, humidity and carbon dioxide, with an incredible maintenance free lifetime of 10 years at a 20-minute measurement interval. Easy to use, configurable over the air and stylish in design to fit into indoor spaces. OY1210 supports adaptive reporting functionality to detect rapid changes in CO2 levels.
Key Features:
CO₂ measured by Non-dispersive infrared (NDIR)
Class A LoRaWAN® stack - EU868 band
Over the air (OTAA) & personalization
AES-128 encryption & cryptographic co-processor
Battery life of >5 years (at 15 minute intervals, SF7)
2x Lithium-thionyl 3.6V battery cells
Size: 111 x 77 x 26 mm
Weight: 75g
Environmental Parameters and Accuracy
CO₂: 400 – 5000 ppm, ±50ppm ±3% accuracy
Temperature: -20°C to +60°C with up to ±0.2°C accuracy
Relative Humidity: 0 - 100% non-condensing with ±2% accuracy between 10-90%
Applications:
Indoor climate control
HVAC energy savings
School buildings, office spaces, living spaces
Download
Full manual and payload documentation for the OY1210
Download (826.15k)