Back

All Products

LoRaWAN Gateways

Outdoor LoRaWAN gateways for the best possible LoRa coverage. Our range includes Tektelic's carrier-grade Macro, low-cost The Things Outdoor Gateway and the easily-installed LORIX One.

Indoor LoRaWAN gateways for quick and easy LoRa coverage. Our range includes the super-low-cost Things Indoor Gateway, Tektelic's Micro with 4G option, and Micro-Lite.

LoRaWAN Sensors

Home and office environmental sensors. Temperature, humidity, room presence and activity, and CO₂.

We stock a range of sensors for all applications from Elsys, Tekelic, Talkpool and mcf88.

Monitor motion, desk and room occupancy, and door and window opening with our range of smart building sensors.

We stock a range of sensors for all applications from Tekelic, Elsys, Talkpool and mcf88.

Monitor outdoor temperature, humidity and particulates with our robust outdoor environmental sensors.

Our sensors from mcf88 are designed for long-term use, even in the harsh outdoors!

Dev Tools

LoRaWAN development boards, including the Things Uno and Pi Supply Raspberry Pi, Arduino and micro:bit shields and HATs.

We also stock Otii by Qoitech, a great development tool for low-power hardware development.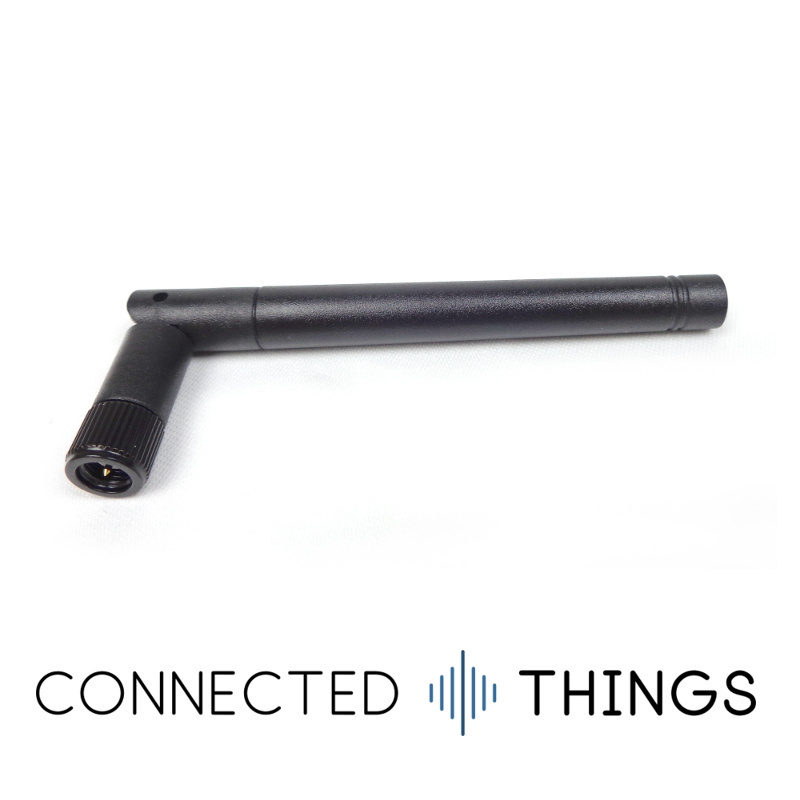  
868MHz LoRa SMA Swivel Antenna

We deliver globally via FedEx
This quality antenna is an excellent choice for LoRa and Sigfox devices. With good performance at a low cost, this is antenna is a perfect for LoRaWAN nodes.
After much experimentation with cheap antennae we have finally found a reliable low-cost antenna that will do what it's supposed to and won't dismantle itself! These antennae are well made with good quality connectors.
Connected with a Male SMA, these antennae will give your LoRaWAN nodes 2dBi gain.
Specifications
Electrical Data
Frequency
868MHz
Impedance
50 Ω
Polarization
Linear Vertical
Gain
2 dBi Ave.
VSWR @ 868MHz
<1.5:1
Connector type
SMA Male

Mechanical Data
Material
ABS
Dimensions
10mm x 113mm
Weight
13g